"Is the Summertime a good time to sell my home?" is a question we all get to field. Now, I think any season is a good time to sell & buy simply because there are buyers for every day of the year. Sales are brisk. Interest rates have fallen and still low. Buyers are driving prices up & our inventory cannot keep up with the demand for housing. There are many reasons why it's a good time to sell. If you buy today you'll be all set to enjoy your new home by Labor Day.
The folks at KCM have produced a great infographic for...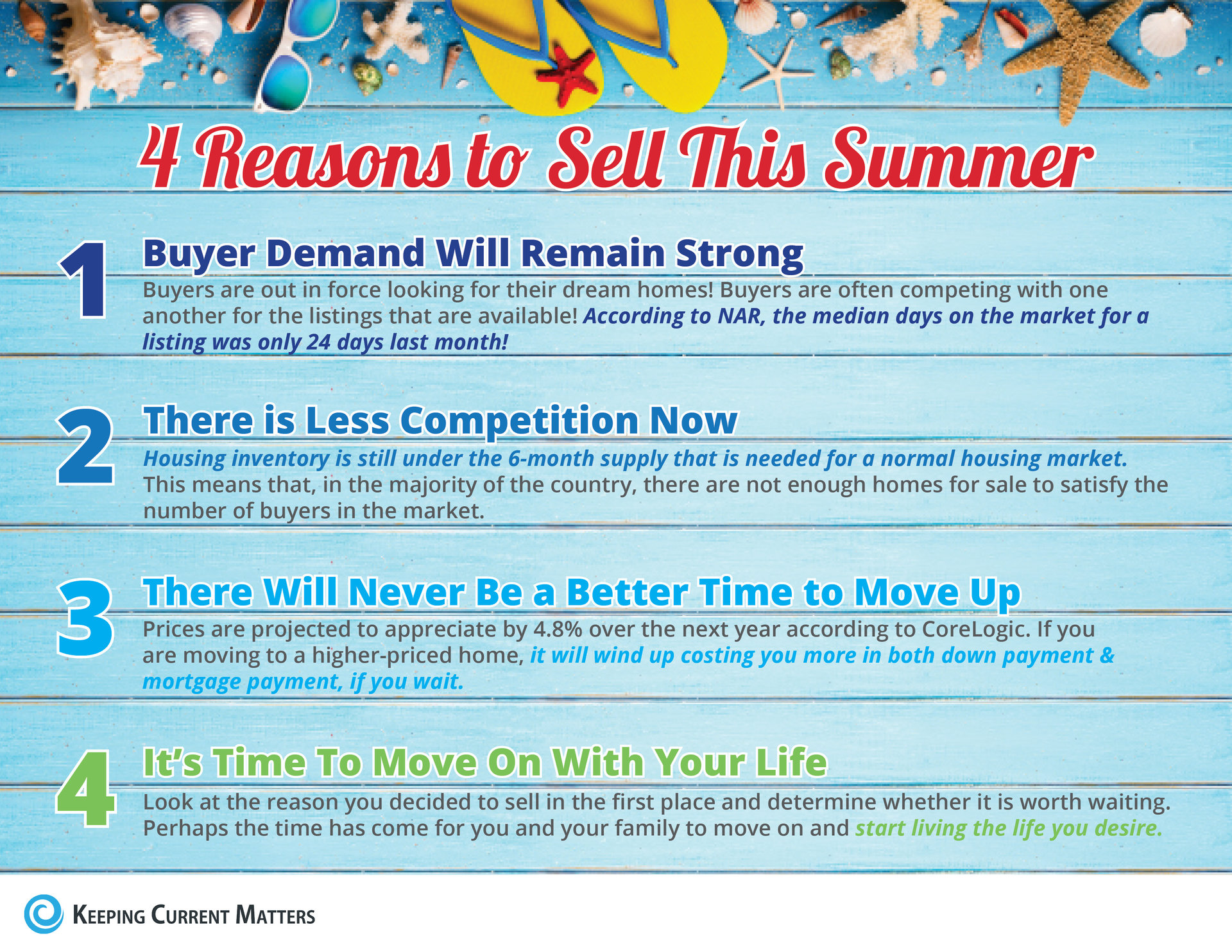 Some Highlights:
Buyer demand continues to outpace the supply of homes for sale. This means that buyers are often competing with one another for the few listings that are available.
Housing inventory is still under the 6-month supply needed to sustain a normal housing market.
Now may be the time for you and your family to move on and start living the life you desire!