KENILWORTH HOME SALES for June 2019
6 homes closed in Kenilworth in June which is 2 more than last month. 8 homes closed in June of 2018.
KENILWORTH REAL ESTATE MARKET TODAY
Homes for sale: 55
Price range: $675,000 to $13,750,000 
Under contract: 7
Absorption rate: 18 months (very strong buyer's market)
Condos for sale: 0
Median price range of homes for sale: $1,600,000
Average days on market for homes that sold in past 6 months: 195
The Kenilworth market has been sluggish for several years exhibiting the same issues as other villages: high (and rising) taxes, fewer buyers moving to the area, with inventory building up. Of the 55 homes for sale, only 10 are listed under $1 million compared to Wilmette where there are 101.
The median sales price dropped abruptly at the end of last year and going into 2019 but is starting to climb back up: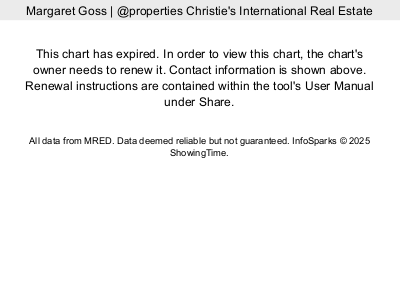 Total sales have also been slipping since early 2018: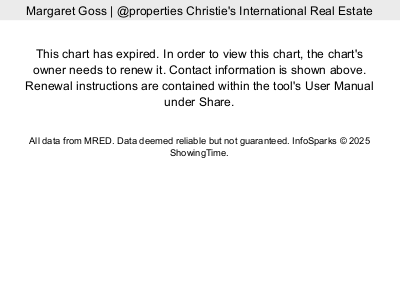 As always, correct pricing of your Kenilworth home for sale is key to getting a sale. In a slowing market, overpricing means that you are always playing catch-up with the market. In addition, you're helping someone else's home that is priced better to sell. Trust me, "wiggle room" is overrated!

SEE ALL KENILWORTH HOMES FOR SALE
Sign up to get monthly North Shore real estate news delivered to your inbox.
It's free and we'll never sell your info and you can opt-out at any time.
Enter email address at: North Shore Newsletter
To CONTACT Margaret Goss, please call 847-977-6024 or email:  margaret.goss@bairdwarner.com
Margaret Goss is a full-time real estate agent since 1998 servicing the North Shore communities of Winnetka, Wilmette, Kenilworth, Glencoe, Northfield, Glenview, and Evanston. See full BIO for Margaret Goss.