There are many ways to invest your money and earn money. Through the ages, Real Estate ownership has been considered to be a true wealth generator and...It Is and will be for the foreseeable future. 
Within this article compiled by KCM is a link to a Gallup Poll article. Please don't miss or skip it.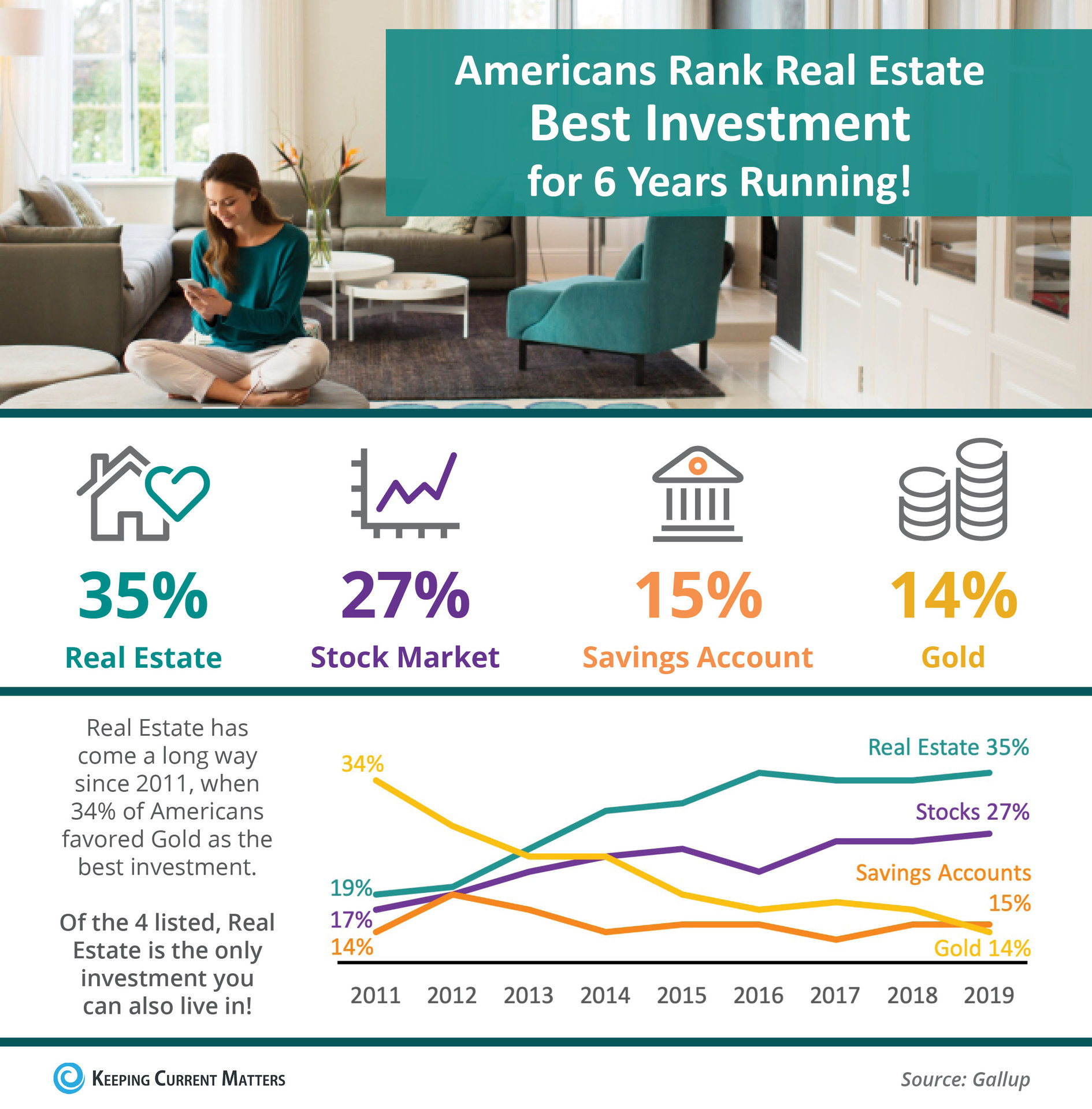 Some Highlights:
Real estate has outranked stocks/mutual funds, gold, savings accounts/CDs, and bonds as the best long-term investment among Americans for the last 6 years.
Stock owners are more positive about real estate than stocks as an investment.
Of the 4 listed, real estate is the only investment you can also live in!