Want to see the always up to date and most current list of active Scottsdale Arizona condos, townhomes and patio homes for sale? Well you have come to the right place...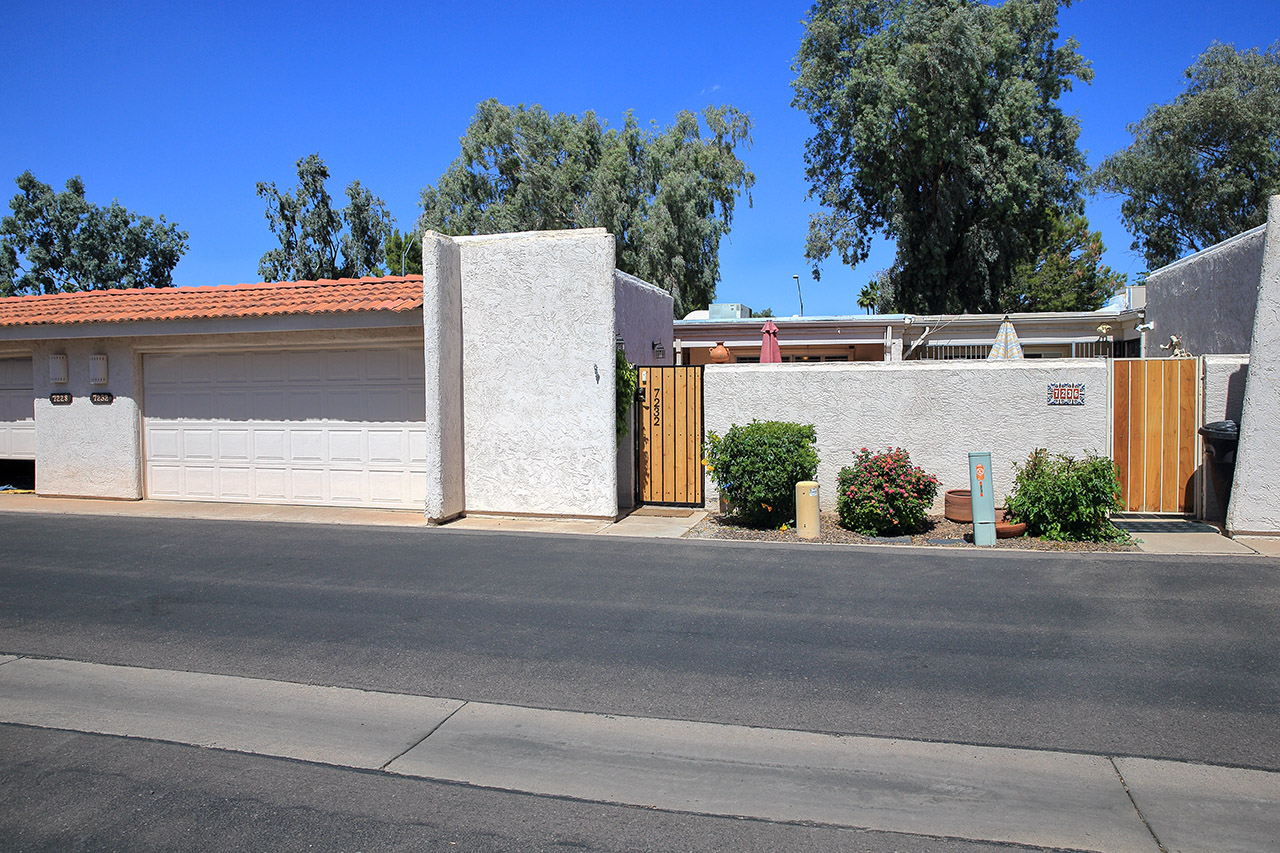 Scottsdale Townhome with private garage on McCormick Ranch in Scottsdale Arizona
Scottsdale Arizona has been voted as one of the best places to  live in the US. Although more expensive to live and buy a home than other cities in Arizona, a Condo, Townhome, Patio Home For Sale in Scottsdale, Arizona is oten a less expensive way to go.  Check here for the latest constantly updated for sale with pictures, prices and details.
There are condos for sale less than $150,000 and luxury units for $300,000+. 
                                   Inside view from Optima Camelview Village in Old Town Scottsdale
Townhomes, Patio Homes and Condos For Sale in Scottsdale Arizona
         List of Scottsdale Condos, Townhomes Patio Homes for Sale (use link for full page view)
                   Scottsdale has many condos reasonably priced within walking distance of Old Town
Optima Camelview Village Condos in Downtown Scottsdale next to Fashion Square are more expensive
On the other side of inexpensive is the Optima Camelview Village  in the Scottsdale Old Town area. Each unit has a garden terrace.  Check out the various condos for sale in the 11 buildings with 7 stories. Prices range from $325,000 to over $1 million for units from 800 square feet to 3,000 square feet. Features include 9 foot ceilings, custom kitchens with granite countertops. There are multiple amenities, including an indoor swimming pool, putting green, racquetball and basketball courts, a fitness center with separate workout studios, plus a spa, sauna facilities and locker rooms. There are small shops and and a bistro on the bottom floor. For more shopping and dining, walk across th estreet to the Scottsdale Fashion Square on Camelback and Scottsdale Road.
Many variations fo Condos, Townhomes and Patio Homes in Scottsdale
There are also multiple luxury condos, townhomes and patio homes for sale in Scottsdale.
                        Condos on the canal in Old Town and the Entertainment District, Scottsdale
More about Scottsdale Lifestyle and Living
       Learn about Scottsdale and Arizona living from Jeff Masich, REALTOR®
For more information about Condos, Townhomes and Patio Homes for sale in Scottsdale check in an learn more. I would be pleased to help you as your Buyer's REALTOR®.
Buy a home in Scottsdale Arizona
To learn more about Scottsdale living and to see homes for sale: Scottsdale and Homes For Sale or Arizona Homes For Sale. 
Here is a FREE MLS Search for homes for sale in Arizona. I, Jeff Masich would be pleased to help you find Arizona Homes For Sale and the right home at the right price!
                                        Press FREE MLS Search to search for homes for sale in Arizona