We've all heard the phrase "He who hesitates is lost", right? Certainly, the inability of making a decision affects the lives of many people. I know that I tend to over-analyze or procrastinate, which has burned me on many occasions. BUT one area I have not 'hesitated' was when we rented or bought our home. 
Waiting in Real Estate can be very costly. That's why it is important to have all your ducks in a row before you enter the active market. With inventory being at record lows and interest rates still near record lows leaves little space for contemplation or hesitancy. Do Not lose that property you're looking at because you took too long to make a decision to act.
The folks at KCM have put together a nice infographic regarding interest rates.
Happy house hunting...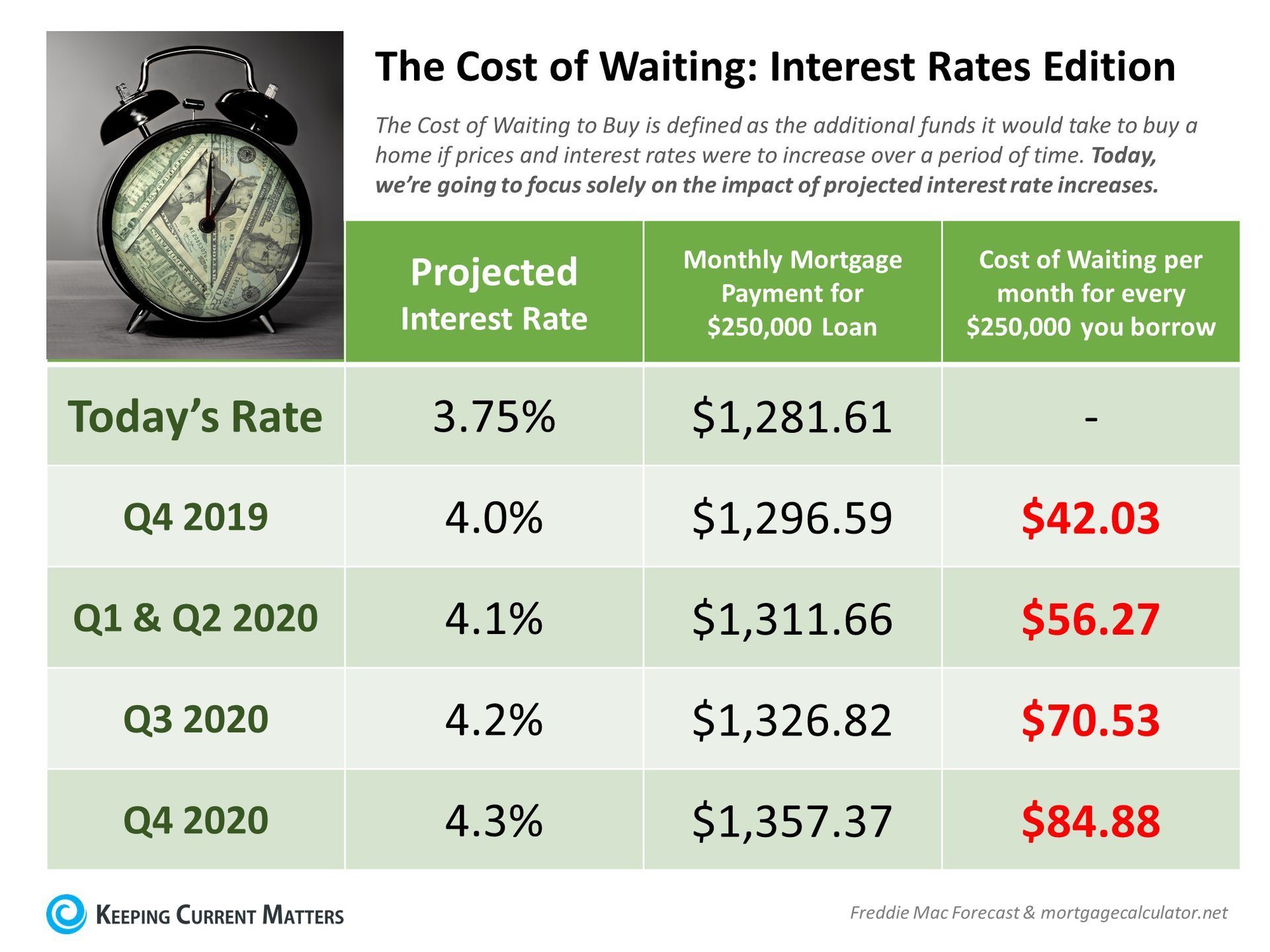 Some Highlights:
Interest rates are projected to increase steadily heading into 2020.

The higher your interest rate, the more money you will end up paying for your home and the higher your monthly payment will be.

Rates are still low right now – don't wait until they hit 5% to start searching for your dream home!