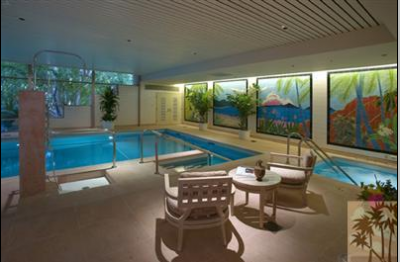 Still, home to many famous stars and writers, Vista Las Palmas has once again become one of the prime areas for Palm Springs real estate. The Vista Las Palmas community boasts around 375 homes with varying architectural designs. The most prominent design is William Krisel's mid-century modern style. Open, rectangular, spacious homes featuring a variety of facades.
Some homes have brick walls while others boast wooden or decorative concrete block screens. You can find a variety of roof styles, including low-gabled roofs, butterfly roofs, or folded plate roofs. While this is the prominent style in the Vista Las Palmas area, you can also find double A-frame homes reminiscent of Swiss chalets. Most of these homes were designed by J.C. Dunas and Charles Dubois and were some of the earliest homes in Vista Las Palmas.
For a period of time, the neighborhood became less popular as the Rat Pack moved on to other areas. But, a new interest sparked for this prime Southern California real estate that offers a combination of city life and small-town living. Since the late 1990s, many of the homes in Vista Las Palmas have been remodeled, some back to their former glory while others have been remodeled with added conveniences and alterations. This rebirth and the proximity to the San Jacinto Mountains, which results in cooler summers and warmer winters, has begun to attract younger couples with families.
Though within walking distance of downtown, an evening stroll has become the highlight of the day. This is when the neighborhood seems to go back in time with neighbors coming out and socializing with each other and with the neighborhood entertainment found.
If you have been dreaming of a home that offers luxury and is located in a family-friendly neighborhood then Vista Las Palmas might just be for you. With homes available in a wide range of prices, Vista Las Palmas offers the privacy and laid-back feel of a small town or village while providing the conveniences of a larger city just a short walk away.