Barrington IL summer has started. We all felt it in the heat of last weekend. How's the real estate heat though, now we are half way through the year 2019.
Barrington IL Home Sales January Through June 2019
This market report contains all the home sales in Barrington IL 60010. That means Barrington and the surrounding villages that share the zip code of 60010.
Average Marketing Time - Single Family Homes Sold - 265 Properties Sold - 212 Days

Average Marketing Time - Condos and Townhomes Sold - 56 Properties Sold - 115 Days

Average on Market Time - Single Family Homes - Currently 264 Days showing an increasing trend.

Average on Market Time - Condos and Townhomes - Currently 118 days showing a marginally increasing trend.

Average List to Sale Percentage - Single Family Homes Sold - 95%

Average List to Sale Percentage - Condos and Townhomes Sold - 96%
The average list to sales price is affected by the need for price reductions. Both single family homes and condos/townhomes sold at 90% and 92% of the starting marketing price respectively.
More Property Data
The luxury end of the market which is primarily homes in South Barrington and Barrington Hills IL, and priced at or above $1,500,000, is showing a marketing time steadily increasing since the recovery in 2013/4. With an average time on market for available homes nudging over the 190 days mark, sellers need to be patient and understand that real estate markets are very localized.
Available Luxury Inventory
The amount of inventory for sale in the luxury market provides approximately 35 months available. That means if we had no new listings, it would take 35 months to sell all the properties based on current sales rates per month. While not the highest we have seen over the last 10 years what is noticeable is the lack of change. From a high of close to 4 years inventory, during the recovery we came down to 3 years inventory and there we sit.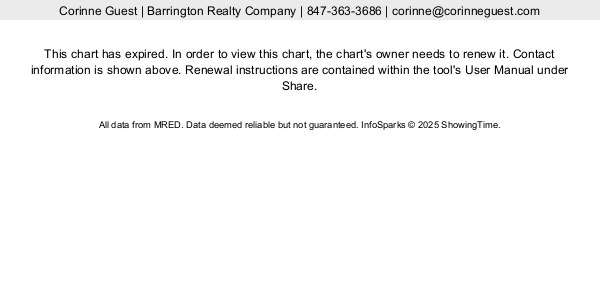 If you are a luxury home buyer you've got a wide choice of homes. You do not need to pay too much. Make sure your buyers agent is experienced at pricing homes in the area. Do not be affraid to make offers well below asking price. Many sellers never adjust their pricing or they are holding onto to an emotional number they want to sell at rather than a realistic price.
Compared to many markets around the country, ours is pretty flat. While the west coast enjoys multiple offers, sales above asking and in all prices, here in Barrington we struggle month to month. 
We are firmly a Buyers Market
Chart of Home Sales For Last 5 Years
Homes are selling but how are we doing year on year? [one-half-first]The chart on the right shows clearly that home sales in Barrington IL are down year on year. This encompasses all single family and attached type housing units. So if you have been wondering why your property has not sold, or if it's a good time to list, the answer is that we have a verifiable shortage of buyers.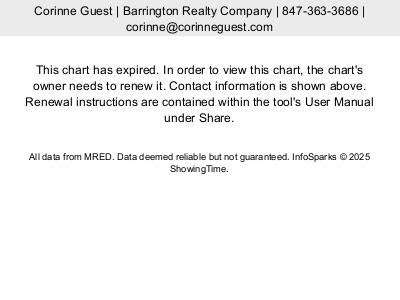 Contact Buyers Agent Corinne Guest to get the best deal when buying any home in Barrington IL.