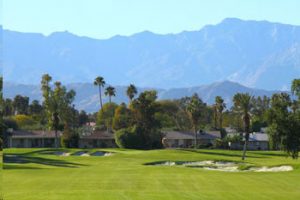 Located west of Washington Street between Fred Waring Drive and Hovley Lane East, Palm Desert Country Club is a lovely, non-gated, residential neighborhood in Palm Desert, CA. Offering an eclectic array of home sizes and architectural styles, Palm Desert Country Club homes for sale come with two to four bedrooms and range in size from approximately 1,000 to 3,300 square feet. Homes are located near or on the Palm Desert Country Club golf course.
Homeowners enjoy a pool and spa complex, the Joe Mann Park and Rose Garden maintained by the city of Palm Desert, and the privately-owned Palm Desert Country Club golf course along with close proximity to premier shopping, fine dining, entertainment, top-rated schools, and easy access to Interstate 10.
More About Palm Desert Country Club Real Estate
The Palm Desert market remains strong and with home values and home prices only going up, now's the time to invest in Palm Desert Country Club real estate while homes are still affordable. Over the past year, Palm Desert home values have gone up 5.8% and real estate industry experts predict they will rise another 3.2% within the next 12 months. The median price of homes currently listed in Palm Desert is $399,000. As a licensed professional real estate agent and luxury home specialist for over 25 years, Elaine Stewart is intimately familiar with Palm Desert and the greater Palm Springs area, which is an asset that her clients quickly come to appreciate.
Palm Desert Country Club & Golf Course
Nominated as the "Best Public Course in the Valley" by the Coachella Valley Weekly, the Palm Desert Golf Club is a public, 18-hole, par 72 regulation golf course with a recreational layout featuring lush double-wide fairways and surrounded by spectacular views of the Santa Rosa, San Jacinto and San Gorgonio Mountains. Palm Desert Country Club also has a modern clubhouse restaurant featuring delicious pub-style food and beverages. The Cactus Club Restaurant also features live music (Acoustic Rock to Chicago Blues to Country) on the veranda every Friday and Saturday from 6:30 - 9:30 PM.
Why You Should Consider Living in Palm Desert, CA
The beautiful city of Palm Desert is nestled in a central location within the Coachella Valley that borders Rancho Mirage, Cathedral City, La Quinta, and Indian Wells. A thriving, year-round community with the natural beauty and recreational amenities of a resort destination, Palm Desert offers big-city amenities in a friendly, small-town setting. Known as the cultural and retail center of the desert communities, Palm Desert boasts first-class educational facilities, diverse job opportunities, a healthy real estate market, an abundance of parks, and multiple premier shopping destinations - making it a highly desirable place to live and buy a home.
Rapid growth and several annexations in the 1980s and 1990s have made Palm Desert a major shopping destination and the main center of business activity in the Coachella Valley. El Paseo Drive is downtown Palm Desert's main shopping street. The area around the street has evolved into an upscale shopping district featuring 150 boutiques, art galleries, and restaurants. El Paseo is often compared to Rodeo Drive in Beverly Hills with its concentration of posh retail outlets and lush landscaping.
Palm Desert has over 30 top-rated golf courses, 14 parks, and is home to the Living Desert Zoo and Gardens, a combination zoo and botanical garden featuring an extensive collection of desert plants and animals. South of Palm Desert is the Santa Rosa and the San Jacinto Mountains National Monument and to the North is the Coachella Valley National Wildlife Refuge. Students living in Palm Desert attend top-rated schools in the Desert Sands Unified School District. List of Palm Desert Private Schools and Colleges & Universities.
Highways include I-10 (runs north of the city) and SR-74 runs from the coast, over the San Jacinto Mountains and has its eastern terminus at Highway 111 in Palm Desert before continuing northbound as Monterey Avenue. SunLine Transit Agency provides bus service for Palm Desert and Palm Springs International Airport serves the Coachella Valley.
Partner With Top Palm Desert REALTOR® – Elaine Stewart
Award-winning luxury REALTOR® - Elaine Stewart has been assisting home buyers and sellers in the Coachella Valley for over 25 years. Whether you're in the market to buy a home or its time to list your current property, Elaine provides the kind of knowledge, skills, dedication, and personalized service her clients need and deserve. One of the things Elaine loves most about being a top Palm Desert REALTOR® is being able to share the joy that her clients feel when they find the home of their dreams. With Elaine Stewart as your personal agent, you'll have a luxury home specialist by your side who will protect your interests, advocate for you, and skillfully handle the complexities of the real estate transaction for the best possible outcome.
Elaine truly understands how important it is to build trust and long-standing relationships with all of her clients and prides herself on her many client referrals over the years. For more information about Palm Desert Country Club real estate, please get in touch with Elaine Stewart here.
You may also be interested in these other fine Palm Desert communities: