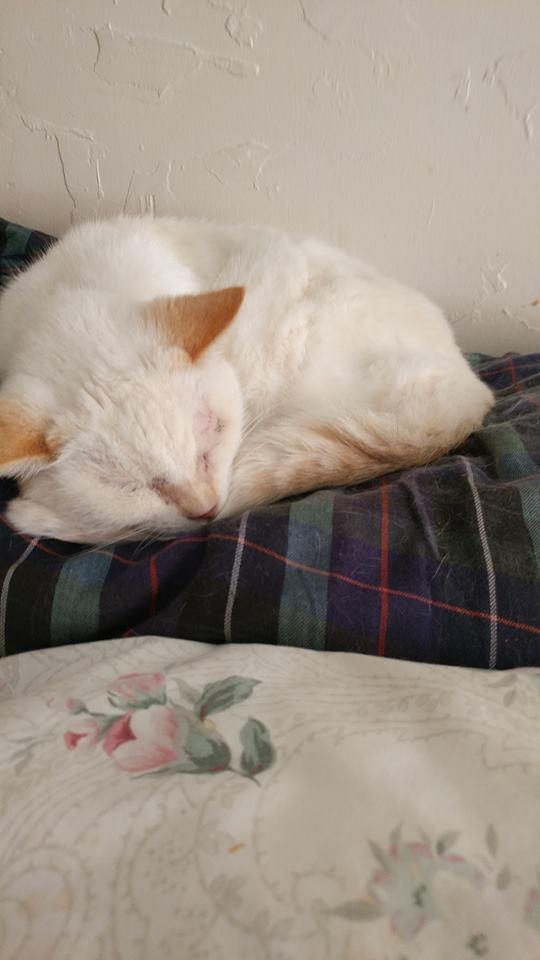 International Cat Day August 8
August 8th is a wonderful day to celebrate the feline family members as it's International Cat Day
We love  Mo's special ginger tiger kitty Prince Hobbes and still miss our beloved Taffeta Angel.
Recently our sister Suzy's beautiful Chester passed away. Fortunately Annie and Chai Lai (plus the outside ferals Cali and Appie) provide comfort and entertainment.
We especially celebrate Marlena's two sweet Flame Point Siamese kitties Alani and Lily...and our merry and mischievous Flame Point Siamese kitties Maui and Mauli!
Celebrate and enjoy your cats and kitties today.
Thanks for reading "International Cat Day August 8-Celebrating Hobbes, Taffy".
Images courtesy of author's collection.
Thanks for reading "Hooray for Kitties! International Cat Day is August 8".