Removal of Ash Trees in Gaithersburg, Maryland
A local resident asked why the City of Gaithersburg is cutting down a number of trees.
This is the response from the City:
The trees that are being removed are primarily Ash trees. These trees are infested with Emerald Ash Borer (Agrilus planipennis), whose larvae consume the phloem, cambium and xylem of the tree. This causes the tree to begin to perish and, if not addressed, become hazardous.
Gaithersburg does not spray insecticides on trees so we cull diseased trees. We have identified around 190 Ash Trees that are infested and slated for removal. In our inventory we have 511 Ash Trees citywide. Unfortunately, this invasive species has no natural predator in North America and its proliferation in the temperate zone is most likely a consequence of climate change.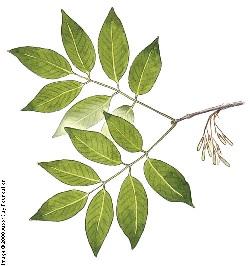 Daylily, Kentlands, Gaithersburg, Maryland USA IMG 5032
Canon PowerShot G11 Camera
Photograph by Roy Kelley 
Roy and Dolores Kelley Photographs