Below you will find Market Report for Clark County, Washington by City for this Week, just click on the city name you are wanting more information on for a full report on each city. These reports are good for both buyers and sellers! Then if you are looking to buy, just click on the number of the homes or condos for sale and it will take you to a live list of all the active listings available for that city.

Market report for Houses for the past 30 days



Market report for Condos for the past 30 days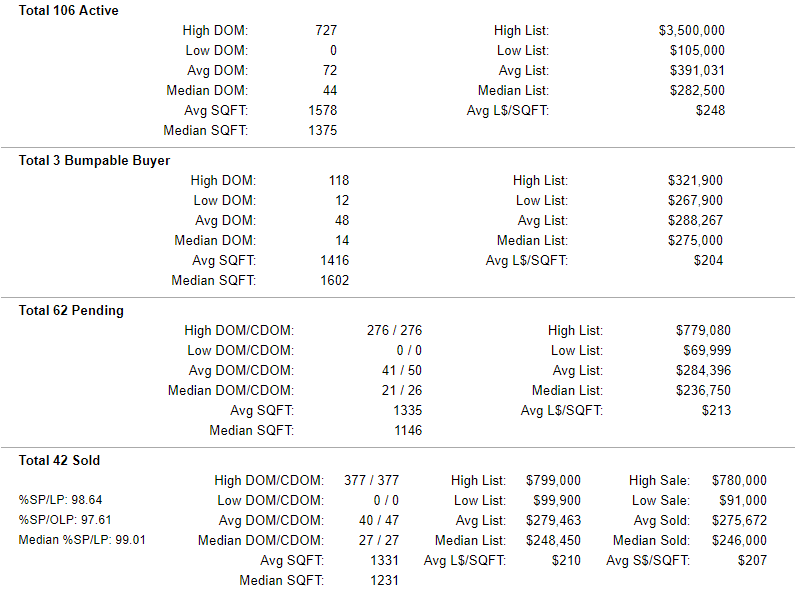 Seller's will find this helpful because this tool will provide a resource for average market times and median prices for the area. Seller's should consider this information before pricing the home.  Also, this report will provide seller's with a more accurate expectation of average time on the market and help to develop a better marketing strategy according to their specific market.
For buyers these reports provide data for specific areas as to home values and comparable pricing. These reports are helpful in determining sales price VS offering price.  Your agent uses reports like these to evaluate cost benefit analysis and to determine reasonable offering price in negotiations. It is helpful to compare property characteristics and determine the current trends.
Clark County, Washington was named after William Clark of Lewis and Clark who were sent to the territory. (Don't worry, Meriweather Lewis wasn't left out, Lewis County was named after him.)
Clark County is loved by many of the people who live there because the cost of living is cheaper than it is across the river in Portland. You see, Clark County has no property tax, they do have a sales tax, but many avoid that by jumping across the river and buying in Oregon which doesn't have a sales tax. It is also enjoyed by many retires, who love the area, but, since Washington doesn't have an income tax, they aren't taxed on their retirement income.
Market Report for Clark County, Washington by City for this Week
8-16-2019