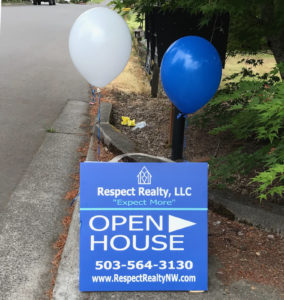 Here is your complete list of Weekend Open Houses in Washington County by City. As a buyer, it is fun to visit open houses but there are many things you need know first. Click here to read our article A Buyer's Guide to Open Houses (The Do's & Don'ts) in this article we give you some great advise about going to Weekend Open Houses In Washington County by City.
Below you will find a chart of ALL the Weekend Open Houses in Washington County by City. Just click on the city or the number of open houses and you will be taken to a list of ALL the homes that are being held open this weekend. This list will be updated EVERY friday and you can even sign up at the bottom of this page to get the lists emailed to you each Friday or you can just bookmark this page and come back to get your list of Open Houses in Washington County this Weekend by City.
One other thing you may be interested in as a buyer in Washington County is our helpful guide book called "The Ulitmate Guide to Buying a Home". This will give you a step by step guide to buying a home in Washington County and a great start to your home buying process.
Here at Repsect Realty LLC, we aim to serve you and are here to help you through the home buying process in Washington County, Oregon, if you need help at anytime, don't hesitate to reach out to us!
These numbers were the numbers at the time of the report, clicking on the links, there now may actually be an open house that has been scheduled and will show on the live links.
Don't forget to sign up for weekly updates
Weekend Open Houses in Washington County by City