WINNETKA HOME SALES for AUGUST 2019
30 homes closed in WINNETKA in August. The median price of these sold homes was $1,225,000, the list to sell price ratio was 92%, and the average days on market was 92.
The absorption rate is currently at 7.5 months (Absorption rate is an indicator of how long all the current inventory would take to sell if no new properties were added.) At this rate, it's a buyer's market with a balanced market being around 4-5 months.
The list to sell price ratio of the sold homes shown below is 92% - which shows that Winnetka homes are entering the market priced too higg.
WINNETKA REAL ESTATE MARKET TODAY
Homes for sale: 144
Price range: $439,000 to $9,500,000 
Under contract: 26
Absorption rate: 7.5 months (trending toward a buyer's market)
Condos for sale: 9
Price range: $285,000 to $640,000
This chart shows the Winnetka median home price since January 2018 - prices rose throughout the spring and are now leveling off - and I expect them to continue to drop exactly as they did last year during the 4th quarter.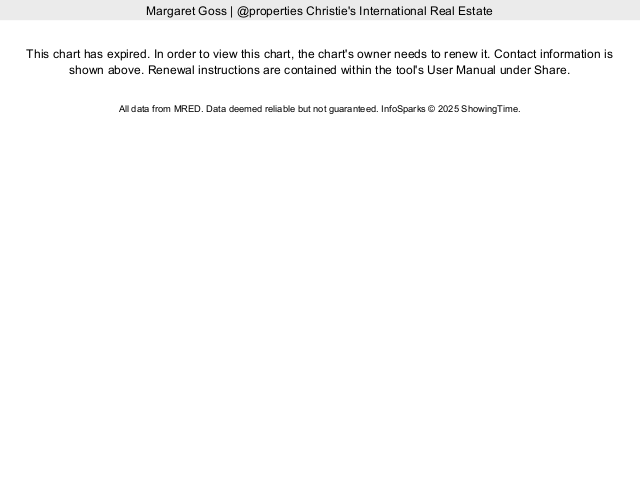 SEE ALL WINNETKA HOMES FOR SALE
Sign up to get monthly North Shore real estate news delivered to your inbox.
It's free, we'll never sell your info, and you can opt-out at any time.
Enter your email address at: North Shore Newsletter
Margaret Goss is a full-time real estate broker since 1998 working in the North Shore communities of Winnetka, Wilmette, Kenilworth, Glencoe, Northfield, Glenview, and Evanston.
She can be reached at:
Phone:  847-977-6024
Email:  margaret.goss@bairdwarner.com
See her full BIOGRAPHY