KENILWORTH HOME SALES for AUGUST 2019
3 homes closed in KENILWORTH in August. The price range was from $850,000 to $1,500,000.The list to sell price ratio was 89% which was the lowest of the North Shore villages. 
This means that homes are entering the market overpriced and have multiple price reductions before selling. The average days on market was 341. Please note that those statistics were just for the month of August which is a tiny sample. Using all Kenilworth sales since January 1, 2019, the list to sell price ratio was 90% (still the lowest) and the days on market was 174.
KENILWORTH REAL ESTATE MARKET TODAY
Homes for sale: 42
Price range: $649,000 to $13,750,000 
Under contract: 10
Absorption rate: 15 months (a strong buyer's market)
Condos for sale: 0
This chart shows the KENILWORTH median home price since January 2018 - it spiked in November of 2018 where the median price was $2,300,000 then has fallen to the current median price of $1,425,000.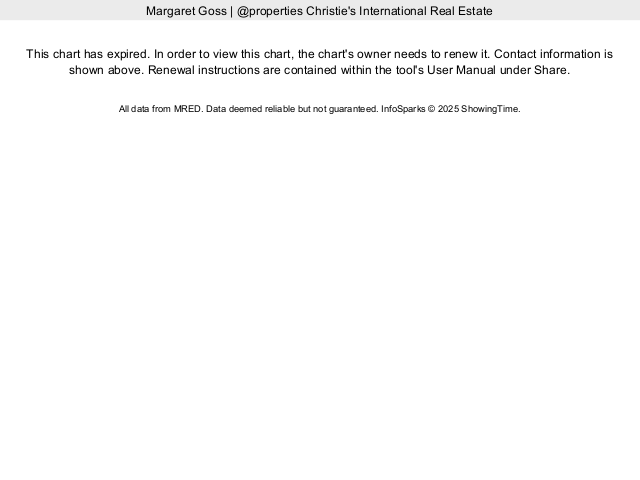 However, May 2019 the median was $754,000 so you can see that Kenilworth's small size makes it hard to track monthly. Because of this, I've decided to switch to a rolling 12-month cycle which balances out the numbers and is more representative of the overall picture. That chart looks like this: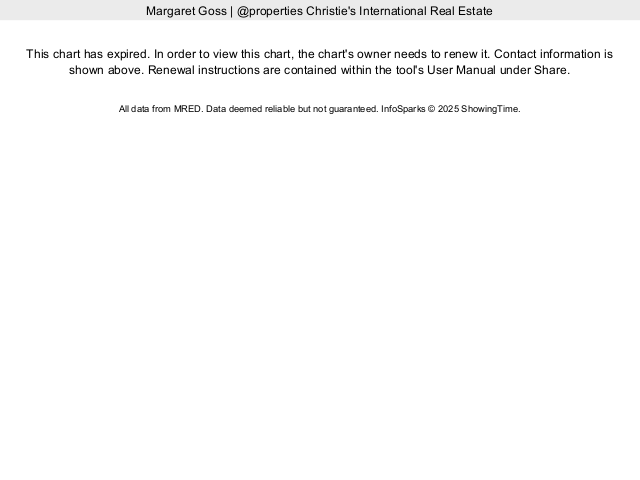 SEE ALL KENILWORTH HOMES FOR SALE
Sign up to get monthly North Shore real estate news delivered to your inbox.
It's free, we'll never sell your info, and you can opt-out at any time.
Enter your email address at: North Shore Newsletter
Margaret Goss is a full-time real estate broker since 1998 working in the North Shore communities of Winnetka, Wilmette, Kenilworth, Glencoe, Northfield, Glenview, and Evanston.
She can be reached at:
Phone:  847-977-6024
Email:  margaret.goss@bairdwarner.com
See her full BIOGRAPHY