Tired of renting? Concerned that owning a Lake Havasu home might be out of the question right now? Stop. Homeownership may be easier than you think. In fact, you might qualify for a home right now and not even know it. Read through the checklist below to see if you should go out and look for your next home today.
Lake Havasu Home Buying: Ownership is Within Your Reach
Income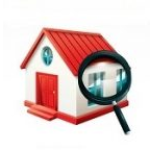 Bottom line, your earnings drive the budget for a new Lake Havasu home. However, you don't want to be "house poor", spending so much on a house payment that you can't afford to actually do anything else. To stay well within your means, financial experts suggest that you spend no more than two and a half times your annual household income on a house (including the amount you put down). In August, the median sale price for a Lake Havasu house came in just under $300,000. So, if you and your spouse combined earn $120,000 per year, you should be able to comfortably afford a $300,000 mortgage. Remember, though, that is the median. Some homes sold for less than that amount. However, you might need to look around a bit and be patient to find them.
Downpayment
Speaking of your down, banks require less than you think. While 20% of the purchase price is great, it's not always necessary. Conventional loans require at least 3% down. FHA loans ask for at least 3.5%. Veterans may qualify for a no money down VA loan. So, if your savings falls below that 20% goal, your dreams of homeownership may still be within reach.
Debt Load
Waiting until you pay off all of your debt to start looking for a house? Not necessary. Lenders like to see that you pay your debt on time over an extended period of time. Sure, it makes sense to pay down what you can. But that doesn't mean all of your balances must be zero in order to qualify for a mortgage. Just make sure your total debt load falls under 30% of your total income.
Credit Score
Banks look at your credit score to help determine your interest rate as well as whether or not they consider you a good credit risk. But you don't need perfect credit (850, by the way) to be approved for a home loan. While 740 is considered great, FHA loans require a minimum of 580. Some lenders want to see at least a 620 score for you to qualify. Keep in mind, though. The higher your credit score, the better your interest rate. That makes your monthly payment smaller, too. So whip your credit into its best shape possible before applying for a mortgage loan.
Expectations
Finally, keep realistic expectations. Rarely do first-time homebuyers find their "forever home". Don't put yourself into a huge financial hole just to own the home of your dreams. If all you can readily afford right now is a condo, then just look at condos. Down the road, when your financial picture looks better, you can seek out a bigger, better home. Until then, there's no shame in owning a smaller starter home or a condo near the lake. Keep your budget in mind and you'll never be sorry.
When you're ready to look at what the Lake Havasu real estate market has to offer, call me at (928) 208-5184 or send me an email. I'd be happy to show you what's out there.
FEATURED LAKE HAVASU PROPERTY FOR SALE
Visit any of my Lake Havasu real estate sites below for more information on the Havasu market:
Liz Sells Lake Havasu
Homes for Sale in Havasu
Havasu Area Homes
Just Call Liz
Originally posted on my Lake Havasu real estate blog here: https://havasuareahomes.com/yes-you-can-afford-to-buy-a-lake-havasu-home-right-now/.