Some homeowners want to cash in on their equity created by rising Lake Havasu sale prices. Therefore, they decide to put their property on the market. However, some updates may be required in order to be competitive with other houses on the market. One of the most popular rooms to update is the kitchen. But before you sink big bucks into a complete overhaul, consider the kitchen preferences today's Lake Havasu homebuyer looks for.
Kitchen Preferences of Today's Home Buyer
Cabinet Colors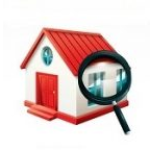 The National Association of Home Builders performed a study of Millennial Home Buying Preferences earlier this year. They compared what millennial home buyers look for in today's marketplace compared to the preferences of older generations (Seniors, Baby Boomers, and Gen X). Among other things, this included their kitchen preferences. Across all generations, white cabinets topped the list. That was the overwhelming choice for everyone except the Baby Boomers. They were almost evenly split between white cabinets (34%) and medium brown cabinets (31%). So, if your kitchen cabinets need a facelift, you can't go wrong by choosing white.
Appliances
Over the past several years, we've seen a design shift from black appliances in the kitchen to stainless steel. All four generations overwhelmingly chose stainless steel as their finish of choice for appliances. In fact, they all chose this finish three times more than black, white or "other", making it the hands-down favorite. Also, today's Lake Havasu homebuyer wants to see energy-efficient appliances in a home. Therefore, if you plan on upgrading your appliances, look for energy-efficient, stainless steel models.
Countertops
Finally, let's talk countertops. Again, the runaway choice for all four generations of home buyers was natural stone. This included polished and honed granite, marble, and soapstone. They chose this at least twice as much as quartz and other engineered stone (the second choice for all home buyers). Granite and marble counters cost anywhere from $40 to $75 per square foot. Soapstone, on the other hand, costs the most at $70 to $120 per square foot.
FEATURED LAKE HAVASU PROPERTY FOR SALE
Visit any of my Lake Havasu real estate sites below for more information on the Havasu market:
Liz Sells Lake Havasu
Homes for Sale in Havasu
Havasu Area Homes
Just Call Liz
Originally posted on my Lake Havasu real estate blog here: https://havasuareahomes.com/kitchen-preferences-of-todays-lake-havasu-buyer/.