For most people, buying a house is one of the most expensive purchases of their lifetime. As it is an expensive purchase, very often involving a person's entire life's savings, it is only natural that a homeowner will expect some additional protection.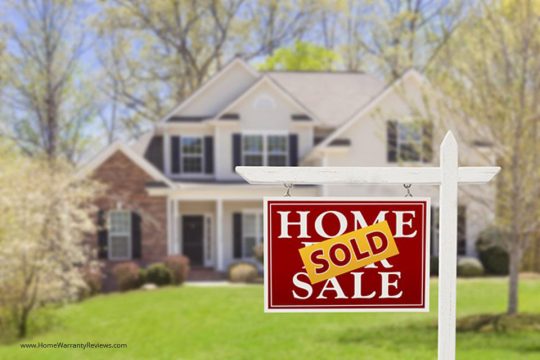 A home warranty or a home service contract is a form of service agreement that offers to provide discounted repairs and replacement services for household appliances. When paired with a property sale, it has been noted that homes sell faster and at higher prices.
Recent market studies have confirmed that homes with home warranty sell 10% faster than those without. Over the years, it has become one of the incentives that home buyers eagerly expect when they make a purchase.
In a recent survey conducted by the American Home Shield, it was clearly seen that homes sold with a home warranty sold faster and at higher rates. Following are the assertions from the study:
Average sales price of houses sold with home warranty was 0.91% higher than homes sold without warranty
The average number of days that a home with a home warranty stays in the market was 16.14% lower than those for homes without warranty.
The percentage of Sales Price to List Price was 96.7% as opposed to 96.1% for homes minus home warranty.
What makes Home Warranties
increase the value of a home?
As mentioned before, home service contracts provide budget protection to the homeowner. When a buyer makes a purchase and receives a home warranty along with it, he also receives the following benefits. Let's take a look at some of the benefits the buyer gets:
Protection against unexpected repairs and replacement costs
Repair services from qualified and skilled technicians if an appliance breaks
Saves the need to look for a trustworthy contractor as technicians are sent to one's doorstep
If these points are not compelling enough, here's a list of benefits that the seller will receive. Yes! This is a deal where people at both ends of the stick score high. Here are some of the seller benefits
Affordable liability protection.
Buyer will not bother the seller if appliances/ systems in the house crash
Increases the value of the propertyasbuyer feels protected

Saves the need of chasing the seller as and when a damage occurs

In some cases, real estate agents often purchase transferable home warranty contracts for a property that is to be sold. Once the deal is closed, the protection becomes effective thereby reducing the agent's liabilities.

From the points discussed above, it is quite clear that combining a home warranty with a home sale benefits both buyer a seller. Hence, a home warranty effortlessly increases the value of the property.

Ask yourself about what is a home warranty when selling a house. This will ensure that you learn about why it's an important buy.
Different Types of Home warranty Plans in a property sale
In a property sale, 3 types of home service contracts are commonly seen
Seller Home Warranty: A seller home warranty is one that is purchased by the seller during the time that the house sits in listing. It becomes effective as soon as the payment is made and protects the house during the listing period. It can be transferred to the buyer once the sale is made.
Buyer Conversion Warranty: This is a home warranty that is transferred to buyer. It becomes effective on the closing day.
Buyer Direct Warranty: Buyerdirectwarrantyis purchased by the buyer or his real estate agent. It becomes effective on the day ofclosingoritcanbe purchased anytime within 90 days of closing.

When is a Home Warranty not ideal?

No matter how attractive a home service contract may seem, there are times where it is a bad deal. Here's one such situation. A home, if it is new, stands very little chances of encountering appliance/ system crashes. Also, home warranty covers damages that occur due to regular use and wear & tear. Such damages are more likely with appliances that are over 4 years old. So, in cases where the home is new, a home warranty, no matter how attractive, could be unnecessary.

How to select a Home Warranty plan for your home that you plan to sell?

It is unlikely that a real estate agent would ask this question. Most agents have a company that they always rely upon for home service contracts. If you are afirst time seller, we suggest that you talk to a few agents before picking a plan. Speak to your friends and family who have experience in home sales and related aspects.

Another option is to visit home warranty review websites. Such sites offer ratings and opinions from customers of home warranty companies. It gives you a hands on feedback about the big players in the industry. This is a very reliable option as user generated feedback is often the ideal way to decide a company's quality.

Making the final decision

 – 

Sell with

warranty

or without?

From all that has been discussed here, it's quite clear that, new homes don't necessarily need a warranty plan. At the same time, it is advised that if you are first time homeowner, you should always have your newly purchased home protected with some form of appliance warranty.n conclusion, homes that are not new and not under any form of protection are best sold with a warranty plan attached to it. In fact, when homes sold with a warranty sell faster in addition to being sold at higher prices. Nothing good can come out of putting yourself and the buyer at inconvenience. So, do visit some review sites and listen to the Vox Populi!!

Home warranties cover the major electrical systems and/or appliances in the home. While new homes are sometimes easier to sell than old, telling a potential buyer about the home warranty (or seller's warranty) can entice them and close the sale, especially if it is a good warranty.

The cost of buying a home warranty is around $300 to $600 a year for a basic plan, with higher prices for more comprehensive plans or if your home is larger than average. In some cases, a home warranty can help you save substantially on expensive home repair services.

In many locales, it's normal for a seller to pay for the coverage because it's a seller benefit. Why? Because then the buyer won't be calling the seller after closing if something breaks. Many real estate agents will also give buyers a home warranty as a gift at closing.

When a home warranty is worth it. Sometimes warranties are simply necessary for covering overpriced repairs. The cost of a home warranty premium may be far less than what you might pay to repair or replace a major appliance out of pocket.

Hope you found this helpful. Do share the article and help someone else too. Cheers!!