Gorgeous South Minneapolis condo for sale
Welcome to 4319 Bryant Ave S C203 Minneapolis MN 554109 click here for more photos
Real estate market data in Minneapolis MN by Joel Friday of Keller Williams Classic Realty
Spectacular unit in a fabulous location near Lake Harriet.  Charming character such as hardwood floors, 9-foot ceilings, and arched entries into the living room and kitchen pair well with the updated stainless steel appliances, sleek subway tile backsplash, and granite countertops in the kitchen. Massive closet space provided with the walk-in closet in the bedroom is amazing AND there is an additional storage room outside of the unit as well. There is even a dog park! Did we forget to mention there is a highly coveted parking spot assigned to this unit too? When you're in the heart of the city and can walk to countless restaurants and shops, what more could you possibly need?
Minneapolis was founded in 1867 and since then has grown to a total population of 410,567 and making it the 46th largest city in the U.S. Minneapolis has grown in many ways due to the economy, schooling, attractions, and parks. Minneapolis is considered the 2nd largest economic center in the Midwest with many large fortune 500 companies that have headquarters in Minneapolis such as Target, U.S. Bancorp, Xcel Energy, Ameriprise, and Thrivent. Minneapolis hosts many job opportunities for all ranges of experiences and skills making it a great workforce centerpiece with lots of opportunities. Minneapolis is known for its school from 100 public schools, 19 contract schools, 5 charter schools, and 9 colleges. Minneapolis has great education programs for all ages to help develop children, teens, young adults, and adults with a bright future ahead of them. The schooling in Minneapolis can contribute to the growth of the economy in Minneapolis which makes it a great city to find a home for a family. Some of the well-known colleges in Minneapolis are the University of Minnesota, Augsburg, St. Mary's University, and the University of St. Thomas. Minneapolis is also known for its attractions and parks that range from sporting events to nightlife, and to public parks that have rivers flow right into them. When it comes to attractions, Minneapolis is known for the Minnesota Viking, Minnesota Lynx, Minnesota Timberwolves, Minnesota Twins, and as well as their Minnesota Wild hockey team. Minnesota has been excellent in sports for many years in a variety of sports and seems to always be a threat each year to many national teams. When it comes to night time, Minneapolis has a great nightlife in the city with big-name clubs such as First Avenue, where Prince started out, as well as other clubs that seems to keep the city going through the night. Minneapolis is also known for its Minnehaha Falls that is MUST SEE attraction for landscape reasons and features or even visiting the parks where the Minnesota River and Mississippi River flow through for some summer sun and fishing. When looking at a city, it is important to know what kind of events get put on each year by the city and Minnesota is known for their events that can be contributed to their "Minnesota Nice." Events such as Minnesota State Fair, Twinsfest, May Day Parade, Minneapolis Marathon, Twin Cities Marathon, and Holidaze. All these events are widely recognized and bring in a large amount of attendees to make it a great get together. An interesting fact about Minnesota is that it has had over 104 well-known superstars that can be contributed to such as Bob Dylan, Prince, John S. Pillsbury, Brock Lesner, Huber Humphry, Larry Fitzgerald, and Curt Carlson.
Utilize our 4 free mobile apps to improve your home search in the Twin City area

1. Check out my GPS enabled mobile app download NOW!


mobile search app for Minneapolis MN 55409
2. Save Thousands, Keller Mortgage when buying your Minneapolis MN home




3. Find great vendors to maintain your Minneapolis MN home





4. Find your property lines for your Twin City area homes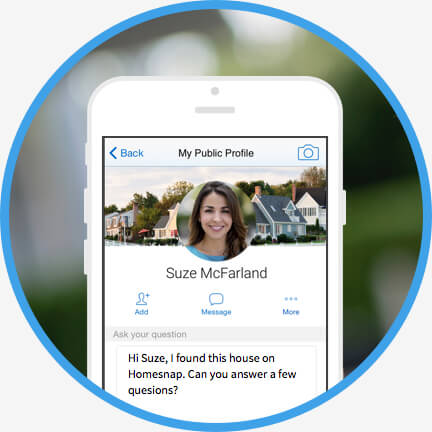 My current inventory of homes for sale
Median sale price in Minneapolis MN 55409
Minneapolis homes for sale
by Keller Williams Classic
Under 150,000
150,000 - 300,000
300,000 - 450,000
450,000 - 600,000
600,000 - 800,000
800,000 - 1,000,000
1,000,000 - 1,500,000
1,500,000 +

What are the schools like in Minneapolis MN 55409?
Great restaurants in Minneapolis MN 55409
Luxury homes in Minneapolis MN 55409
Lake shore homes for sale in Minneapolis MN
Golf Course homes for sale in Minneapolis MN 55409
Peaceful acreage homes for sale in Minneapolis MN 55409
Home market trends in Minneapolis MN 55409
My profiles: