Our world is filled with acronyms. There's text abbreviations, designation abbreviations, Department abbreviations, industry abbreviations, and on and on. Everything is abbreviated and it's beginning to feel like all these abbreviations/acronyms are a new language.
In the purchase of Real Estate, it is important that homebuyers and sellers are aware of the rudimentary acronyms so you do not get lost in the transaction conversation. That being said, if you do not understand the lingo...Speak Up. Many times those of us working in the industry forget our clients may not understand the language.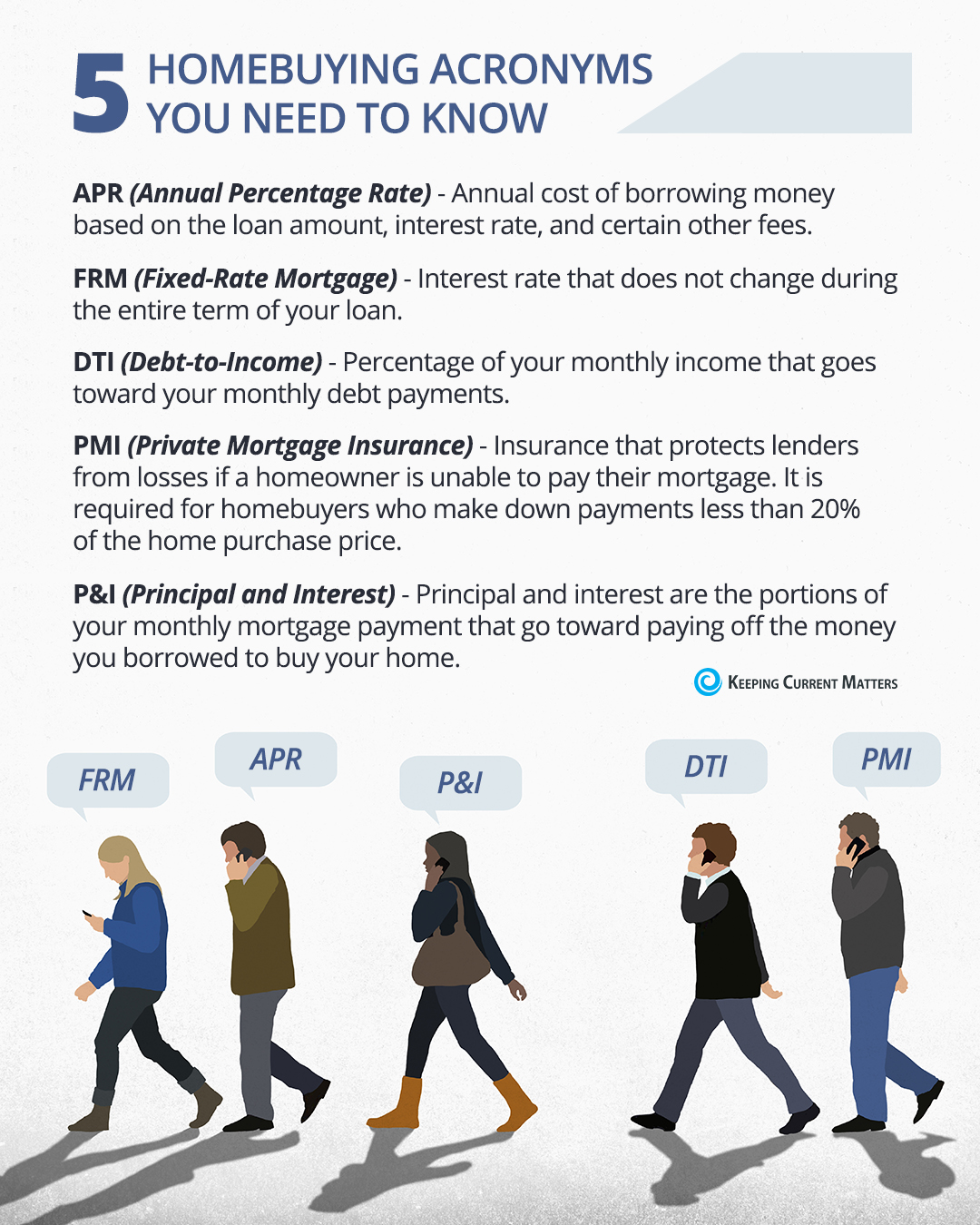 Some Highlights:
Learning the lingo of homebuying is an important part of feeling successful when buying a home.
From APR to P&I, you need to know the acronyms that will come up along the way, and what they mean when you hear them.
Your local professionals are here to help you feel confident and informed from start to finish…and this infographic

will help you as you go.
Thank you to the folks at KCM for compiling this information