It's already October. Can you believe it? As we enter the last quarter of the year, we also begin the slowest part of the year for the local real estate market. September 2019's Lake Havasu Market Report showed year-over-year sales, prices and inventory all saw gains. It's still a seller's market. Everyone, it seems, desires the Lake Havasu lifestyle.
September 2019 Lake Havasu Market Report
September 2019 Sales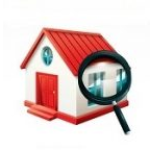 According to Flex MLS, our local multiple listing service, a total of 169 homes were sold in September 2019. This marked a 15.8% increase over the 146 sold in September 2018. Even so, this continued the month-over-month decline we've experienced since July. Pending sales rose 13.9% from last September (166 in 2018 vs 189 in 2019). However, that still registered slightly below the 193 reported in August 2019.
September 2019 Prices
Year-over-year sale prices continue to march upward. In September 2018, buyers paid a median price of $275,000. Last month, they paid $292,000, a 6.18% upturn. That's the first time since May that month-over-month prices decreased rather than increased. August 2019's median sale price was $299,394, the highest median sale price of the entire year so far.
September 2019 Inventory
Inventory levels actually rose last month. The 3.66 months of reported available inventory showed an 11.93% increase from the 3.27 months reported at the same time last year. It also registered a 5.2% increase from August's inventory (3.48). Lake Havasu's inventory levels peaked in March 2019 with 4.72 months shown on hand. The median days a Havasu home spent on the market before entering escrow increased just a smidge, from 14 in September 2018 to 15 last month. That indicates that we continue to experience a seller's market in Lake Havasu right now.
What Buyers Need to Know
Last month, the Federal Reserve cut its federal funds rate for the second time since July. Currently, it sits at 1.75% to 2%. As of last week, Bankrate.com showed the 30-year fixed-rate interest rate for mortgages at 3.83%. They've only fallen off slightly since the Fed announced the rate decrease. Sometimes, the federal funds rate affects mortgage rates. It usually triggers a change with credit card rates and savings accounts. In this case, that means that you should see these rates go down. If you want to take advantage of our seller's market right now, call me at (928) 208-5184 or send me an email. I'd love to discuss a marketing strategy to get your Havasu home sold as soon as possible.
FEATURED LAKE HAVASU PROPERTY FOR SALE
Visit any of my Lake Havasu real estate sites below for more information on the Havasu market:
Liz Sells Lake Havasu
Homes for Sale in Havasu
Havasu Area Homes
Just Call Liz