My office was built to serve investors in real property, especially
Mohave County commercial real estate.
You probably figured that out, right? After all, it is called
Next Wave Real Estate Investments LLC.
We LOVE investors.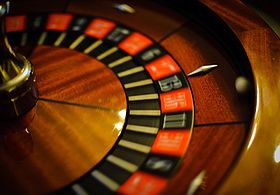 But baby investors . . . sigh . . .

Here's why we will, 99.999999% of the time refer or outright reject 'baby investors':
First, let's DEFINE the term. A 'baby investor'  is someone dipping their toes into commercial and/or real estate investment  for the first time.
That's WONDERFUL. We can help.
If they can be helped.
This means they must understand what they do not know
. . . or think they know that just . . . ain't . . . so.

Here's what 'baby investors' do not understand or have incorrect preconceived notions about, as a general rule:
Real estate is NEVER, EVER COMPLETELY WITHOUT RISK. Anyone who tells you there is no risk is lying. You CANNOT eliminate risk. There are too many factors: changes in development nearby, market swings, dips and bombs, political climate and other economic factors. You can lose money. You might.


This is not like putting in money and then collecting a check without outlay of expense. If you buy an absolute net leased property, perhaps (be willing to spend big bucks). You can do that to a greater degree purchasing notes. But even then, default and foreclosure are possible. Also, the borrower may luck into cash to clear their debt, and unless it's in the deal that they can't prepay . . . there goes your interest income.


YOU need to monitor property management. Again, there is no such thing as 'set and forget'. At the end of the day, it's your baby and you'll need to burp it.


Maintenance and repair vendors come and go. Unless you have a construction company, you may need to occasionally replace good help  and there could be hit and miss involved.


If you're geographically distant from the property, you may need to find and pay someone to keep an eye on it, besides property management. Someone who ONLY cares about YOUR property. Or plan to come into town frequently enough to DIY. No one will care more about your property than you will. Guarantee. You may also derive tax benefits from periodic travel to monitor your property - check with your CPA.


You CANNOT DICTATE how other people live or operate their business. They pay for the privilege  of living or operating there, and if it's legal to do so and your lease isn't specific that they cannot be messy or noisy or not your BFF . . . leave them be.


MARKETS. CHANGE. There is no crystal ball. We cannot pinpoint-accurately predict trends, as real estate remains national, regional, local and hyperlocal and most of all, UNIQUE. We cannot guarantee with certainty that rents will increase, properties will appreciate or vacancy rates will stay as is. YOU will need to again monitor your hyperlocal market for development, economic and political factors and demographic changes. Your  commercial investment real estate broker  can help with that.


WE - your local real estate professional - know more than you, your relatives, your non-local real estate pals and your 10000 closest Facebook friends. Clear your head so we can feed it. And if you can't trust what we know and do . . . don't waste either of our time.
I've always loved real estate because nothing is more like legalized gambling - except it is possible to play an intellectual game.
And even if risk cannot be completely eradicated, it can be assessed, limited, mitigated, leveraged or passed through.
We know how, baby.
How can we help you?
🎶 I could but I won't be
You can but not with me
It's all a mystery
Locked out without a key🎶