Meet Me At The Fair
 Greater Baltimore Board Of Realtors® 
The annual Realtor® Fair is Thursday, October 17th!
Martins West
6817 Dogwood Rd.
Baltimore, Md 21244
Enjoy a full day of Continuing Education classes, seminars, lots of food, and the trade show. What a great way to meet your vendors and colleagues. 
 CE courses and instructors
Legislative Update -Tom Drechsler
MREC Agency- Bob Kimball
Fair Housing -Cindy Penn
The Ins and Outs of Contracts -Charles Kasky
Renting Maryland Properties -Deb SeBour
Live Baltimore City Neighborhoods- Annie Millie
Local Real Estate Disclosures- Brenda Kasuva
Fair Housing- Craig Wolf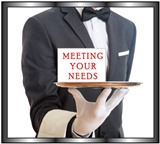 ONE DAY, ONE PLACE, ONE PURPOSE
MEETING YOUR NEEDS!
Some classes are for information, like the Bright MLS system that just took effect last year.
Other classes are available for CE credit.
Go for the food,  go for the information, go for the credits, go for the fun, or go to meet your friends.
I'm going for it all!