First time buyers need to know a LOT.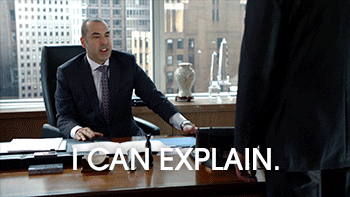 And they don't know the right questions to ask. Till the issues crop up later, and then anxiety makes what should be an exciting, fun and rewarding transaction terrifying.
The MOST IMPORTANT QUESTIONS that first time buyers SHOULD ask, and why:
Is this YOUR listing? Find out if you are dealing with the seller's agent, and how dual or limited agency is different from having your own exclusive representation. There's a difference, and you need to know.
How do I get prequalified? It ALL begins with ONE question, truly: Where will I get the money? That has to be the FIRST thing dealt with. In AZ, a completed lender prequalification form (PQ) needs to accompany an offer
When can I begin viewing properties? See answer to Q above. That's when. You may also need to time it for an expiring lease,  school year or other key considerations. Also taken into account, the briskness of the market. What you see today may be gone tomorrow.

How do I make an offer? Your broker should be providing drafts of the contract/LOI forms (LOI = letter of interest, used in commercial real estate, is non-binding letter offering basic terms to see if there is potential for a 'meeting of the minds') to review and discuss.
How much should I offer? Market comps or income analysis will get you in the groove of pricing, list/sale ratios (percentage of asking price recent properties have sold for), and with your broker, you can analyze 'value to you' and see if it comes close to the reality of the market. 


How do I conduct inspections, and how much will that cost me? Resources for property, pest, roof, environmental and structural review should be provided by your broker. Interviewing different experts will familiarize you with costs AND TURN TIME. This is critical when timing out a deal. If the inspector is 2 weeks booked out, you'll need 3 or more weeks of due diligence! 


When will I need to put money into escrow, and how much? This is specific to the deal, and can be contractually provisioned. A great broker will suggest the proper timeline to protect your earnest deposit.
What are costs paid outside of the transaction? Yep, you may and probably will be coming 'out of pocket' to perform full due diligence on a property. Property inspectors and appraisers typically get paid COD although it possibly could be 'escrowed'. It will also probably cost more, and you have to pay it even if the deal dies.
Can we get seller to contribute, and how much? Maybe so! A recent buyer I referred out was not surprised but shocked to find out that they could have asked the seller to kick in (hey, the worst they can say is 'no'!) The agent didn't bring it up. Fortunately, they were able to work with their lender and adjust their loan product. Now they can use some of their down payment money for repairs and updating!
How does the offer/negotiation process work? This is where you're gonna be glad you have an experienced broker. The degree of expertise in negotiation skills is CRITICAL to your success. 
How does the buying/escrow process work? Quite a few moving parts! Critical dates. Paperwork. The more prepared you are for the process, the easier it will be.

Explain title insurance to me, and why I need it. Most fresh-faced buyers have no clue what title insurance even is, but boy, is it important in assuring free and clear ownership of your property.
Explain when and how taxes are paid. You'll be paying property taxes, either through mortgage impounds, or being billed by the Assessor. Delinquent taxes can jeopardize ownership.
Who do I talk to about homeowner's insurance? IS the property insurable, for starters? How much will that insurance cost? That must be investigated during due diligence. Who can insure your property? Not all coverages are equal. A commercial property will need different coverage than a single family residence.

Do I need flood insurance? Your broker needs to help you investigate this, as it may be required by your lender. (I believe that everyone should have flood insurance that doesn't live on a mountaintop. Mother Nature cannot read a FEMA map!)
Do I need a home warranty? You might, and you might not (if you're buying a new build warrantied by the builder, or going to replace all the appliances). But the benefit is added assurance.
These are some of many questions to raise with your real estate professional, and the more dialogue you have BEFORE you begin scouting for property, the more enjoyable and fun the process will be.
Real Estate Feels Good. Sha ba da!

🎶Don't stop, get it, get it
Peep how your captain's in it
Steady, watch me navigate, ha-ha-ha-ha-ha!🎶