I was at the mothership yesterday. Yeah, the nail salon.
I need help.

My tech Angiebaby is just so good.
She is like real estate people should be.
On time, communicative, pleasant with a great sense of humor, reads people really well . . . anticipates what you want, and delivers it.

(My Capricorn sista!)

Anyhoo, here I am getting blinged out for a Halloween thing this weekend . . . just us two, no one else manning the shop.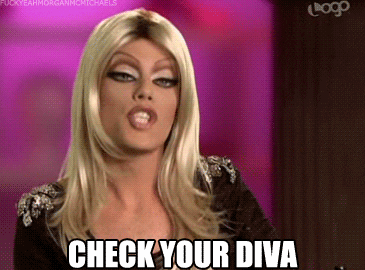 Lady walks in, with a condescending and entitled vibe we could both IMMEDIATELY feel.
"MANI PEDI!" she declared, as if giving a military directive.
I have my back to her. I felt the brittle, gristly energy whack me upside the back of my head! My eyes get big. 
Angie is sweet. "I don't have any availability today. But we can make an appointment. 9 am tomorrow?"
"YOU HAVE NOTHING TODAY? NEVER MIND!"
And out the door she goes.
Angie tells me, "I could have fit her in. But it was her attitude. I knew if I put her off till tomorrow, she would go somewhere else."
I told her, that's exactly what I would have done.
We have challenges galore running our businesses. One thing we DO NOT NEED is someone with an attitude peeing on our 3 minute eggs.
It's about respect. And positivity. No joy stealing allowed!
If you're the type to demand, condescend, rigidly require others to fit into your box . . .
Don't be surprised when the world erects boxes of its own
with you on the outside . . . 
🎶 You gotta learn to be positive, it's your only chance
You mustn't be so defensive, you gotta join in the dance
But it isn't your dancin' that you've gotta improve
Ooh, it's your attitude 🎶