Gainey Ranch Scottsdale Arizona Homes For Sale right next to McCormick Ranch and Paradise Valley. Sweet!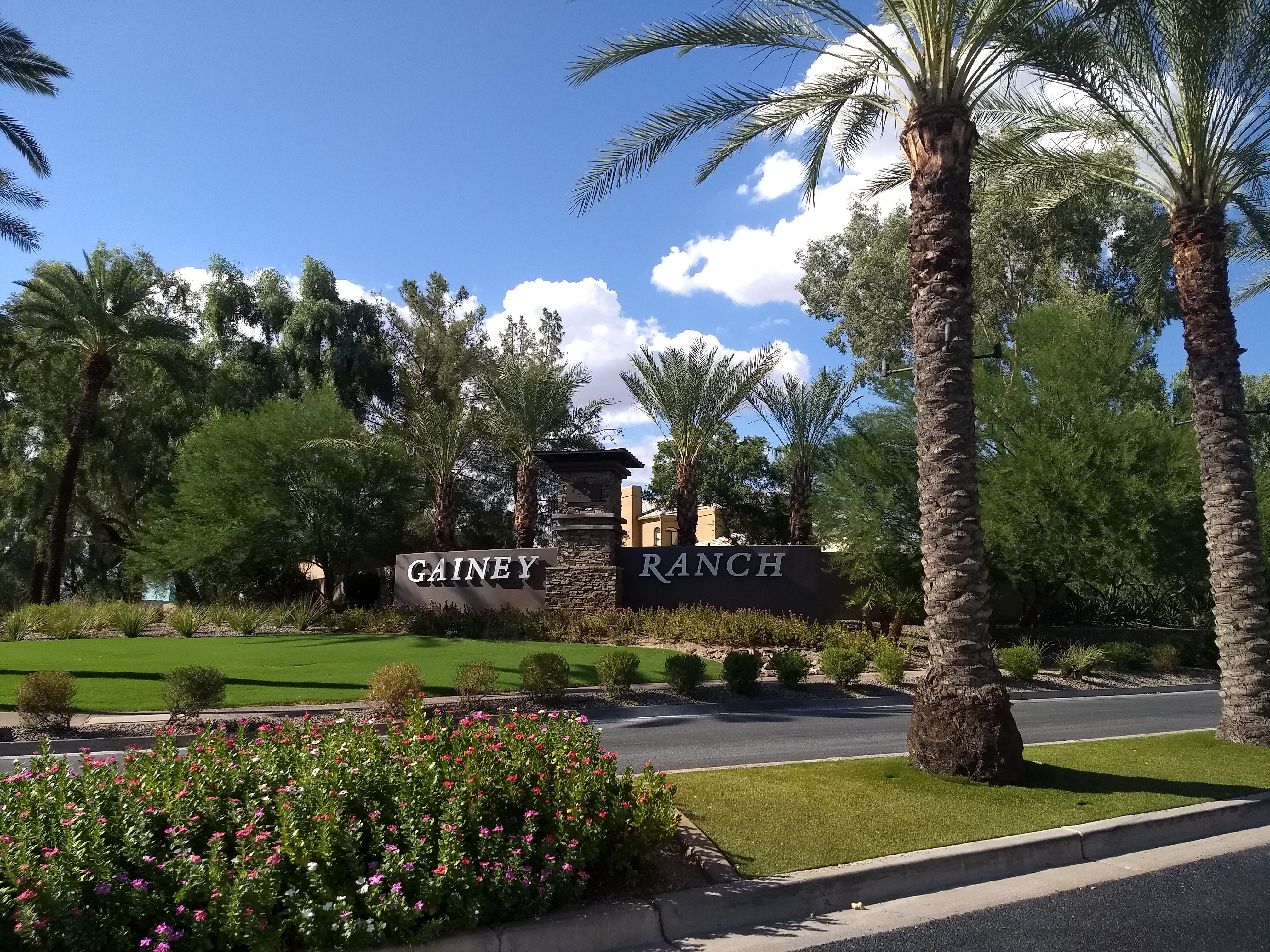 Looking to move to the exclusive Gainey Ranch  or Gainey Village in Scottdale Arizona with guarded entrances, golf courses, recreation centers and nestled in between the bike paths and lakes of McCormick Ranch Arizona's most expensive residential town of Paradise Valley. Why not?
                 Hyatt Regency Hotel at Gainey Ranch....a Scottsdale and Gainey Ranch landmark
Here are the latest and always up to date Homes For Sale in Gainey Ranch Scottsdale on the MLS including detached homes, townhomes, patio homes and condos.
Gainey Ranch in Scottsdale Latest Homes For Sale on MLS
                                    Homes For Sale in Gainey Ranch for a full page view
Gainey Ranch, was once a 640-acre Arabian horse ranch owned by Daniel C. Gainey.  Markland Properties purchased much of the ranch for residential development in the 1980s. The family held on to 80 acres later sold their actual ranch house and stables for retail and some more residential use.
Map Gainey Ranch Scottsdale
Gainey Ranch is in between Paradise Valley and McCormick Ranch in Scottsdale Arizona
Hyatt Regency Gainey Rancy Scottsdale Arizona
Hyatt Regency Gainey Ranch in Scottsdale and adjacent casitas and golf course (notice cloud reflections in my photo)
The Hyatt Regency Hotel is now a landmark at Gainey Ranch with a beautiful place to bring guests, enjoy fine dining, music, gardens, water park and gondola rides.
Buy a home in Scottsdale
To learn more about Scottsdale living and to see homes for sale: Scottsdale and Homes For Sale or Arizona Homes For Sale. 
Meet Jeff Masich REALTOR® in Scottsdale Arizona
Meet Jeff Masich, REALTOR® and ask about homes for sale in Scottsdale or anywhere in Phoenix metro
Here is a FREE MLS Search for homes for sale in Arizona. I, Jeff Masich would be pleased to help you find Arizona Homes For Sale and the right home at the right price!
                                        Press FREE MLS Search to search for homes for sale in Arizona