Ha! Remember the Coyote Ugly movie about the NYC bar (an actual 90s bar, the Coyote Ugly Saloon), hot chicks dancing on the bar spraying seltzer water on delighted patrons?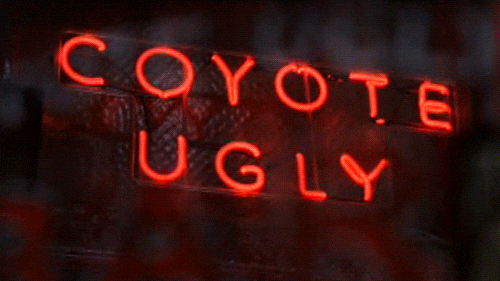 The term 'Coyote Ugly' (for any who don't know) refers to a drunken one night stand with a gal who, in the sober light of morning, appeared less than enticing. So much so, that a man would rather 'chew off his arm' than risk waking her as he made his quick escape.
A 'Coyote', however, is a completely different animal! Coyotes are sleek, hot and appealing. Fun, warm, approachable.

In the sweet spot of hot and cool. 
(Have you ever seen this classic video? HILARIOUS! Even if this guy ain't getting near his ideal . . . he may, however, find a redheaded stripper named Tiffany to key his car!)   
I digress.
I hear folks ALL THE TIME talking about how they DON'T GET REFERRALS (from here or elsewhere) and that social media is a fail for their business. Some of these are great people! But I can see where there may be a problem.
COYOTES:
Relax. Blend in gently. Communities are generally welcoming. 
Suspend snap judgment about members until you 'get further acquainted'.
A light touch is preferable to 'barging in and owning the room'.
Smile and 'see the humor'.
Provide thoughtful information.
Be articulate, concise and LITERATE.
COYOTE UGLY: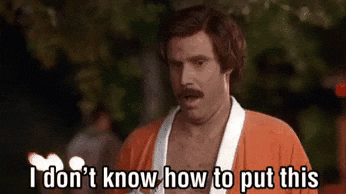 Ego-invested in 'being smartest'.
Condescension; combativeness.
TMI about in-process deals.

Lack of approachability.
Sloppy communication.
The goal is to be top of mind for referral business, not just from colleagues in cyberspace, but from the raving fans we close or place.
One deal at a time, one connection at a time.
🎶 Underneath the starlight, starlight
There's a magical feeling so right
It will steal your heart tonight 🎶