Talkin' about agency, an eternal point of contention from my first year in this blessed, infernal biz. 
A respected colleague said, "Do you really want to hire the same lawyer the other guy's using to sue you?"
Well . . . wait a minute.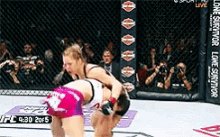 Reminded me of one of many clients we've fired over the years. A litigation paralegal. Felt that if the other guy wasn't in agony, the deal just wasn't good enough.
This is real estate. This is not litigation. 
We are not attorneys. We don't need an adversarial climate to win.
In fact, it's counterproductive.

I prefer my mindset on what constitutes a successful RE transaction.
If everyone's HAPPY . . . we made a great deal.
Sure, we want the best and most for our people, whether we are working for one or both sides. Usually quite doable, when folks realize that in real estate and in life . . .YOU DON'T GET IT ALL.
But you do get what's right, if you're doing it properly.
So focus on happy, fair, decent. Not destruction of 'the enemy' who is in actuality 99.999% of the time a good human being trying to do the best they can.
They won't sue you. They will, however, remember you. And send their trusted friends.
No matter which 'side' you were on. 
🎶 Beautiful loser
Read it on the wall
and realize
You just don't need it all 🎶