Kauai's Kuhio Highway north of Hanalei town has opened after being closed for over a year due to landslides from April 2018 rains. After the rains residents of the immediate area and other permit holders (usually construction workers) could only drive on the highway during 3 set times of the day. North shore Kauai residents had to drive during these convoy times to get to work or school. Although inconvenient to most, many local residents relished the quietness, the lack of people and Waniha & Haena returning to a 1970s type era. The north shore Kauai ocean reefs had a break as well and they flourished.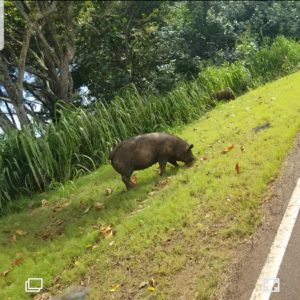 Photo: Haena Locals.
The highway is now reopened but with rules. Kauai island residents may drive north of Hanalei without restrictions but visitors must apply and obtain a permit or take the Kauai Bus. Click this link for Permit & Bus information for Haena State Park.
During the convoy era it was difficult to sell Haena homes in a era where permits were needed to enter. However with the improvements made, new rules, and pristine like environment it is now a great place to own and live.
Click Here for the link for Kauai Real Estate for Sale from Hanalei to Haena: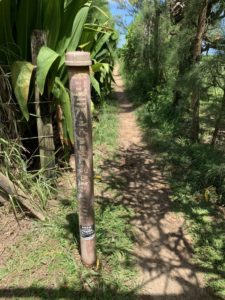 Haena Beach Access. 
Because most tourists either go to Hanalei Bay or Haena Beach Park where there are lifeguards, the rest of the beaches on Kaua's north shore are often deserted. Although there is beach access multiple places, most of them are not marked. One beach access that is marked is off of Oneone Road. That is if you have good eyes. The Haena Seaside Beach community where this access is located has multiple other beach access sites available to the homes (and public) there. If you are thinking about relocating to Kauai's north shore community, check out the Haena area. This rural community has immediate beach access, ocean views and a real community feel.  All utilities and highway speed internet access is available. Give us a call today/email today if you want to make Kauai's north shore your home.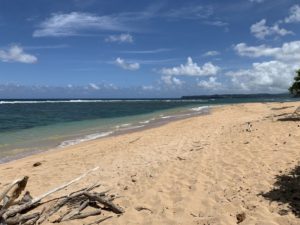 Haena Beach in front of Alamoo Rd facing east     Click Here for the link for Kauai Real Estate for Sale from Hanalei to Haena: