Club West end unit townhome in Blaine 
Welcome to 11115 Club West Parkway NE Blaine MN 55449
Real estate market data in Blaine MN by Joel Friday of Keller Williams Classic Realty
Sensational opportunity for a spotless end unit townhome in Club West! Hardwood floors sprawl across the spacious kitchen, dining room, and living room. Stainless steel appliances are nestled into the granite countertops in a fantastic kitchen with gray subway tile backsplash that adds a unique detail to tie everything together. Vaulted ceilings on the upper level create an inviting atmosphere that draws your attention to a stunning focal point of the tiled fireplace that will come in handy during our chilly Minnesota winters. This 3 bedroom, 3 bathroom home (complete with a master bedroom with an amazing master bath and walk-in closet) is the definition of move-in ready. With the deck AND patio overlooking the pond, what else could you need?
Blaine, Minnesota is known for its athletic fields and ice rinks. The National Sports Center has 50 soccer fields, a golf course, and a velodrome. The Schwan Super Rink houses 4 Olympic sized and 4 regulation-sized ice rinks. Four Seasons Curling located within the Fogerty Ice Arena is another sporting option. There are also prime retail stores and dining venues in Blaine. Beautiful neighborhoods are found within the Lakes of Blaine, Knoll Creek, Club West, Pleasure Creek, and the TPC Twin Cities developments. The Blaine Schools are known for academics and their athletic excellence in hockey and football. Blaine is the home of 11 industrial parks thanks to its ideal access points off of Highway 65. Business corporations in Blaine include PTC, Aveda, Infinite Campus and Dayton Rogers Manufacturing. Blaine has excellent accessibility to the metro on US Highway 10, MN State Highway 65, and Interstate 35W.  It is a 15 mile drive to Minneapolis from Blaine. The population of Blaine is 57,186 and it is one of the fastest developing cities in Anoka County having 7% growth over the past five years. The township of Blaine was established in 1877. It was named by the first Chairman of the Board of Supervisors, Moses Ripley originally from Maine, to honor James Blaine, a Senator from Maine and later Speaker of the US House of Representatives from 1863-1876. Blaine's first permanent resident was a former slave, Greenbury Chambers, who moved from Kentucky to Blaine in 1865 after the Civil War.
Utilize our 4 free mobile apps to improve your home search in the Twin City area

1. Check out my GPS enabled mobile app download NOW!


mobile search app for Blaine MN 55449
2. Save Thousands, Keller Mortgage when buying your Blaine MN home




3. Find great vendors to maintain your Blaine MN home





4. Find your property lines for your Twin City area homes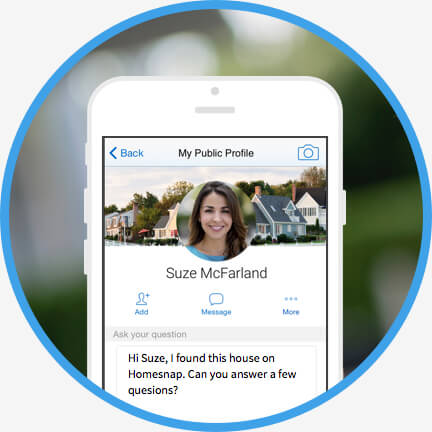 Click Here to find Blaine MN 55449 homes for sale
My current inventory of homes for sale
Median sale price in Blaine MN 55449
Blaine homes for sale
by Keller Williams Classic
Under 150,000
150,000 - 300,000
300,000 - 450,000
450,000 - 600,000
600,000 - 800,000
800,000 - 1,000,000
1,000,000 - 1,500,000
1,500,000 +

What are the schools like in Blaine MN 55449?
Great restaurants in Blaine MN 55449
Luxury homes in Blaine MN 55449
Lake shore homes for sale in Blaine MN
Golf Course homes for sale in Blaine MN 55449
Peaceful acreage homes for sale in Blaine MN 55449
Home market trends in Blaine MN 55449
My profiles: