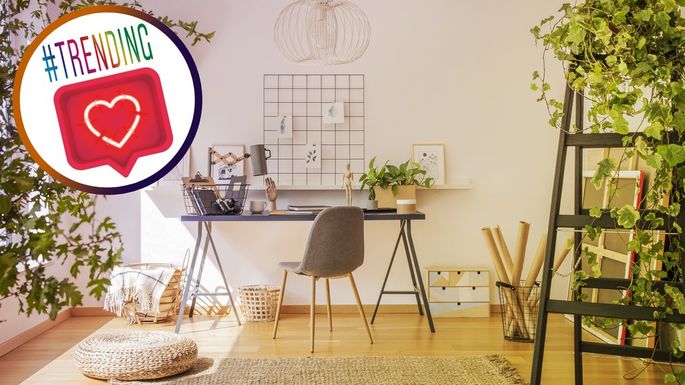 KatarzynaBialasiewicz/iStock; realtor.com
Working from home is great, unless you hate your workspace almost as much as the one in the office. Whether you have a whole room in the house to yourself, or just a corner of the den, sprucing things up with some fresh designs can make you a lot more inclined to actually sit down and get down to business.
That's why we scoured through hundreds of posts on Instagram (as we do every week) to find the home office decor that's trending right now.
So, without further ado, here are the five most popular home workspace looks of the moment—plus, tips and suggestions on what you can buy to steal the look.
We can't promise these office decor ideas will make you more productive, but we do reckon they'll make you want to work from home more often. Just don't tell your boss we said so!
The ultimate boss chair
Get work done like a boss in a Don Draper-worthy chair like this one reposted by @desklifebliss, originally from @wild_run_farms.
"I love the leather office chair," says home decor and interior design blogger Gina Daniel. "Not only are they comfortable, but they really work in an office decor that showcases wooden aspects, such as dark bookshelves and desks."
Get the look
Upgrade your work chair by shopping this task chair from Wayfair, or splurge on this vintage leather one from Perch & Parrow.
Cozy back pillow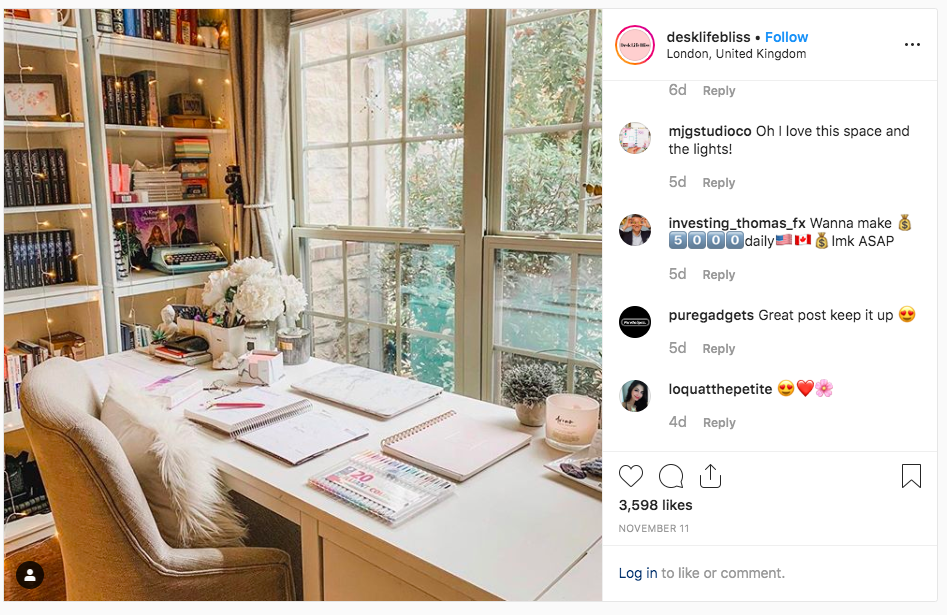 Don't have the budget for a swanky new chair? Just upgrade your current one with some comfy luxury (and extra back support), by using this big furry pillow, as seen in the home of @authorkristenmartin.
"A decorative pillow can provide your home office space much more than just a plush and comfortable pillow for your chair," says Chelsea Allard, vice president of design at Case Design/Remodeling of Charlotte.
"Furry pillows can be what ties your entire home office together—what brightens up a dark room or is used as a soft texture in your space."
Get the look
Try throwing one of these ultra soft furry pillow covers from Pottery Barn onto one of your favorite throw pillows.
Lustrous wall organizer
It can be hard to keep track of small things—like notes or even your favorite snapshots—without having some sort of dedicated wall space. Enter this minimalist and ultrachic wall organizer posted by @fragilemyths.
"What's more convenient than having your daily work items within arm's reach?" Allard asks. "Wall organizers keep your home workspace organized, and save you time searching for misplaced items."
There's a wide selection of finishes and styles to choose from, so you can find the perfect wall organizer that's sure to complete your home office.
Get the look
Pick up a few of these gold wall grids from Target to improve the overall flow and organization of your space.
Striking statement wall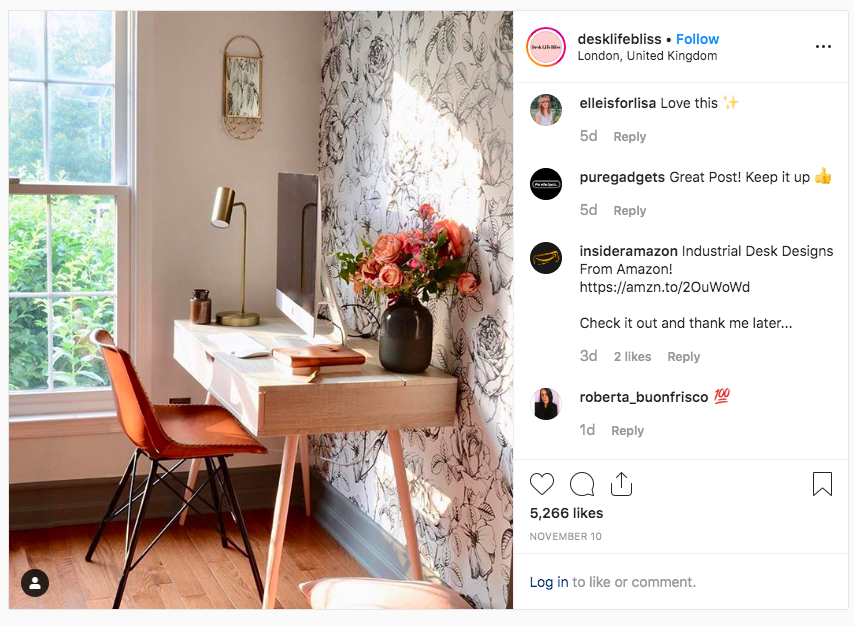 If you aren't lucky enough to have your desk perched in front of a window, then you've probably wondered if there's a better solution than simply staring into a blank wall. The answer is yes, as we can see from this gorgeous home office statement wall featured by @zigzagstudiodesign.
"A statement wall is a simple design element that packs a punch and won't break the bank," Allard says. "However, eyes will be immediately drawn to your statement wall, so it's important that the rest of your office design complements it."
Get the look
Find your perfect statement wallpaper on Etsy.
Smart shelving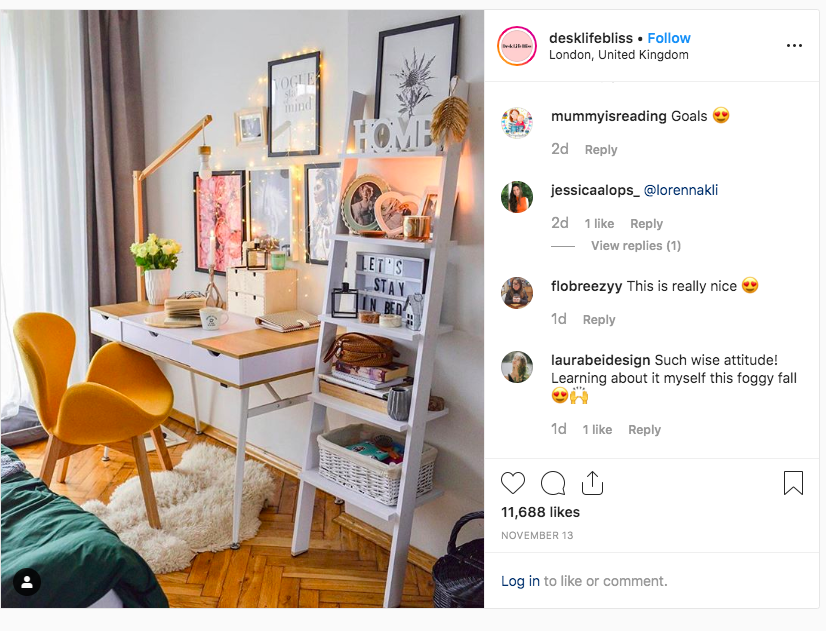 Stylish organization is key in a small office space, which is why we love this ladder shelving featured by @smyk_w_kuchni_blog.
"Ladder shelving is eye-catching in any home office," Allard says, thanks to its unconventional appearance and the space that the shelves offer. "While they tend to be made with a thin frame, they can hold as much storage as a standard bookshelf. Ladder shelving is a great way to spruce up your decor or help bring some new flavor to your space."
Get the look
Bring the flavor by shopping the wide variety of white ladder shelves from Walmart.
We hope you found this post informative. 
Contact us today for all your real estate needs.
Oh, by the way … if you know of someone who would appreciate the level of service we provide, please call us with their name and business number.  We'll be happy to take great care of them.
Keller Williams "Highest in Customer Satisfaction" distinction among sellers and buyers – J.D. Power and Associates.