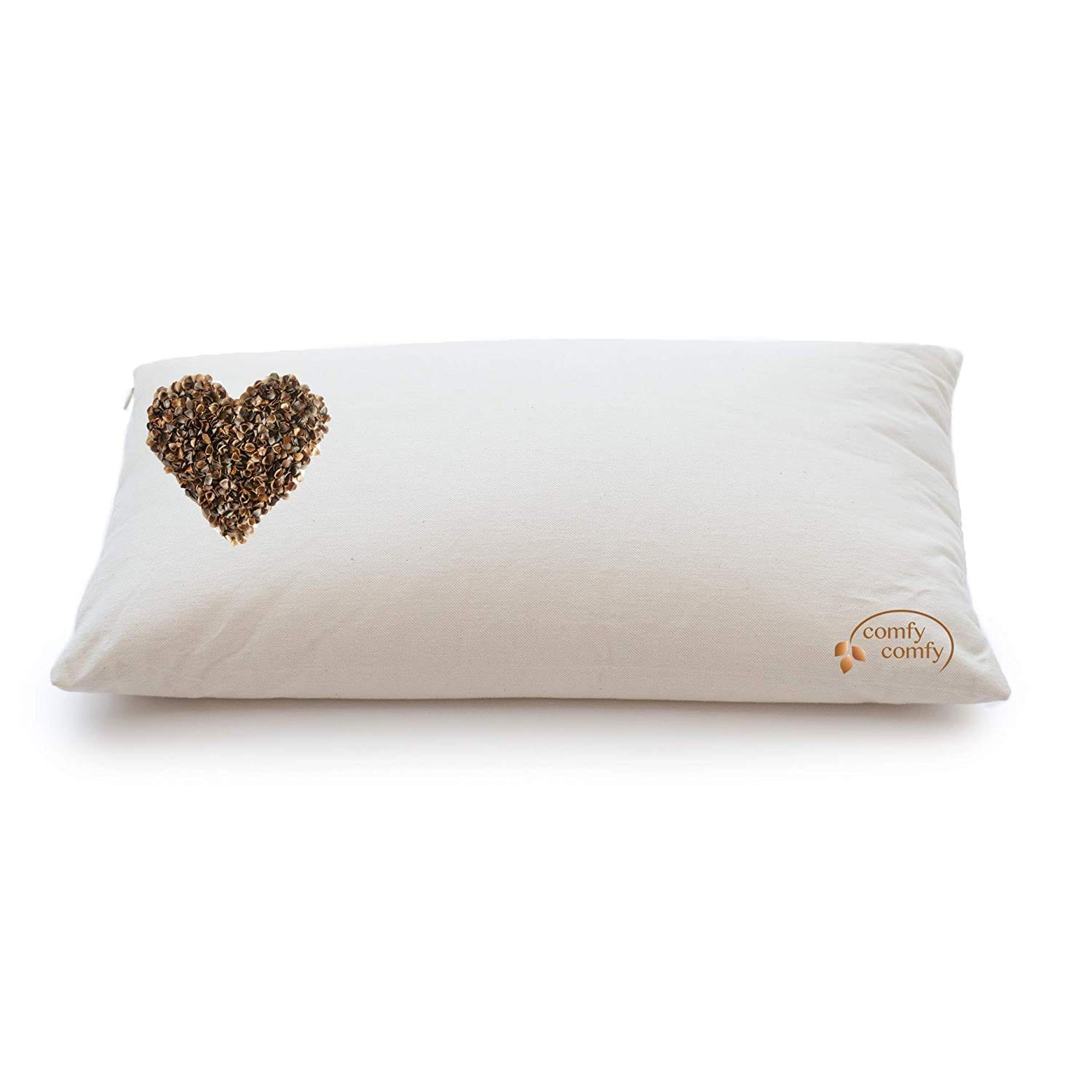 We seldom think about the cleanliness and safety of our beddings, despite being in bed for almost 35% of one's life. It is a proven fact that beddings, mattresses, pillow covers, duvets and etc. tend to accumulate bacteria and germs over a period of time. Moreover, these accessories and beddings are generally made with harmful and toxic substances that can interfere with your sleep and your health. However, organic and natural beddings have become increasingly popular lately. With many added health benefits, natural beddings are being used in homes of people who are aware of the toxicity of non-organic beddings and related accessories. There are various advantages, with some disadvantages, when it comes to natural beddings.
How to Select Natural Bedding
When it comes to natural and organic bedding, a lot of options are available such as cotton, wool, linen, bamboo, silk, buckwheat, and many others. These organic materials are found naturally, and their fibers are spun into breathable beddings and other accessories. 
When looking for the right organic or natural bedding, make sure that you stay away from synthetic fibers. They are made with chemicals and won't let your skin breathe. Moreover, your bedroom's electro-climate is affected due to the static electricity that is created by them.
Furthermore, stay away from blended or mixed fibers as well. They are also mixed with synthetic fibers in order to lower manufacturing costs and enhance texture. Plus, bedding that claims to be shrinkage-free, anti-static, wrinkle-free, or easy-care should be avoided at all costs as they release formaldehyde, which is a toxin that is linked to cancer and other skin conditions. 
The Plusses of Natural Bedding
 • Little Impact On The Environment
One of the most important factors of switching to natural bedding is the lower environmental impact. Natural wool and cotton are ecological materials that are recyclable and biodegradable. Hence, when you purchase organic bedding, you promote sustainable growth and lower carbon footprints. 
 • Free Of Pesticides
Bedding made from natural and organic materials is a lot safer for the buyer since it is grown with no pesticides. These pesticides are used in order to kill organisms that can harm the cultivated plants. However, these chemicals can leave traces on the plant that is ultimately used to make the bedding. Therefore, organic bedding is the perfect alternative if you want to avoid all those harmful chemicals. 
 • Hypoallergenic
Not only is organic bedding pesticide-free, but they are also bleach-free and pigment-free, hence making them hypoallergenic. People who are sensitive to certain types of chemicals can breathe a sigh of relief because organic bedding is manufactured with little to no chemicals; thus, no skin reactions are seen. Moreover, organic bedding does not have any metals, which is usually in the dyes that are used to color the bedding, which is known to cause an allergic reaction in some people. For instance, organic cotton is seen as being beneficial for people with asthma, and a buckwheat pillow is known to lessen snoring in individuals by supporting their posture and the alignment of the spine.
 • Sustainable
Organic and natural production systems can replenish and preserve soil fertility. These systems use natural fertilizers instead of toxic fertilizers and pesticides. Furthermore, they also contribute to building agriculture that is biologically diverse. Hence, these natural growing methods help in maintaining the health of the soil while using fewer amounts of natural resources. Plus, less land is needed to harvest the same quantity of product. 
 • Recyclable
Organic bedding is biodegradable, which means it is recyclable and is able to get broken down. Many biodegradable sheets are known to break down and return back into nature in under two weeks. This results in little waste in the landfills, which is so much healthier for the overall environment. 
 • Compatible With The Body's Temperature
The organic fibers in natural beddings permit air circulation and ventilation, which helps in removing the moisture of the body by absorption. For instance, cotton fibers are able to absorb about 20% of weight before becoming damp. Hence, these fibers absorb the moisture of the body, which ends up evaporating into the air and helps with keeping the body cool in the summer and warm in the winter. 
 • Durability
Despite being biodegradable, they are incredibly durable, especially when it comes to linen and cotton sheets. Therefore, they are able to endure a lot of usage without displaying signs of wearing and tearing. This is a good component of sheets since they are used quite often. 
 • Not A Lot Of Maintenance Is Needed
Organic and natural bedding is very safe when it comes to washing and drying it inside the usual washing machine. Hence, they are easily taken care of without going to a dry cleaner. 
The Minuses of Natural Bedding
Even though organic and natural bedding have numerous advantages, there are certain disadvantages as well. 
 • Some Items Are Not Easily Available
Certain organic bedding is difficult to find since their popularity is still in the early stages. For instance, organic mattresses are found in selected places when it comes to a normal retail store. However, some brands sell them online as well on a national basis, but you will not be able to test them in person until you buy them. On the other hand, certain stores provide a return or exchange policy in case a problem occurs. 
 • Can Be On The Expensive Side
Since organic materials need more resources when it comes to production and has a limited amount of supply, the cost of natural bedding is usually higher as compared to the usual bedding. For instance, an organic mattress can cost more than $2000. 
Conclusion
In the end, it is up to you and your preferences when it comes to natural and organic bedding. If you are cautious regarding the environment and want an alternative, then the organic option is perfect for you. Switching to natural bedding will also reduce your carbon footprint. Hence, going organic is not only beneficial for your health but also plays an imperative role in bettering both the climate and the earth.