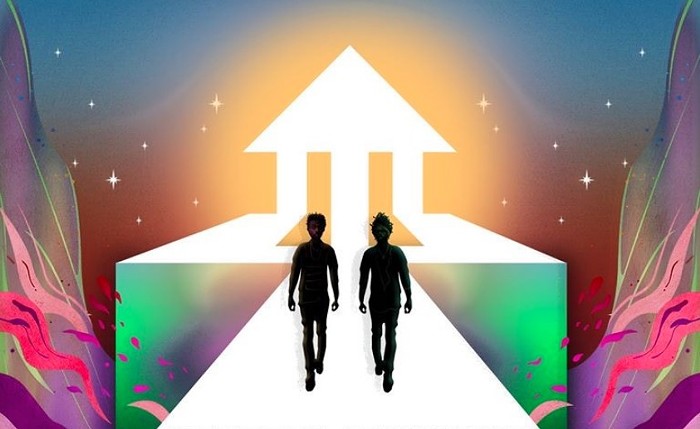 EarthGang, Sat Jan 18, 8 pm, Wonder Ballroom, $25 & Up, all ages
You wanna do some good? You can do that. You wanna laugh real hard? That can happen. You wanna feel beats and rhymes so deep in your chest your whole brain cracks wide open? That is most definitely on the menu—that and a whole lot more. If you enjoy live music, live theater, live comedy, and just being live on the weekends, well… hit the links below and load your plate accordingly.
Friday, Jan 17
MLK Day of Service
Instead of simply going on Instagram and posting a regal image of Martin Luther King Jr. next to a misattributed quote this January 17, consider participating in MLK Day of Service to honor the civil rights leader's vision for a more compassionate and just world. There are lots of celebrations, youth summits, park cleanups, and other events around Portland that aim to preserve the historical legacy of Dr. King all weekend long, but the United Way of the Columbia-Willamette and its volunteer program Hands On Greater Portland can easily connect you to lots of opportunities to volunteer and be of service: from neighborhood cleanups to sorting donated children's books to packaging food boxes for your local food bank. Or alternately, do something on your own—just make sure whatever act of service you choose is benefiting more than just you and those who look like you. (Fri Jan 17-Sun Jan 19, Various Locations, free, all ages) ALEX ZIELINSKI
Join us for the 30th annual Cascade Festival of African Films for 30 films from across the African continent January 31-February 29th @ PCC Cascade and the Hollywood Theatre.
Whoopee! A Sex-Positive Variety Show
This sexy variety show has it all: hot performances, aerial magic, storytelling, comedy, AND amazing sex toy prize bags? Yes, please! Hosted by Amory Jane (sex educator, performer, co-host of the Mercury's Talkin' Dirty with Shrista & AJ), Whoopee! will be celebrating their third anniversary of providing one of the sexiest, most entertaining shows in town, so don't miss it! (Fri Jan 17, 9 pm, Star Theater, $19-165) WM. STEVEN HUMPHREY
Mystery Science Theater 3000 Live
The art of tossing snarky comments at a bad movie has been in practice since cinema was invented, but it was perfected by Joel Hodgson via his TV creation Mystery Science Theater 3000. Since 1988, that show has survived moves from Comedy Central to SyFy to Netflix, and spawned a major-motion picture, a recent comic book series, and some fine spinoffs (Rifftrax, Cinematic Titanic). Alas, its journey may be coming to a close with its recent Netflix cancellation and the news that this current stage tour will be Hodgson's last. Let's riff again while we still can. (Fri Jan 17, 7 pm, Keller Auditorium, $35-295, all ages)
DeVotchKa
Beloved Denver-based quartet DeVotchKa bring their sweeping blend of orchestral pop and Gypsy-influenced indie-rock to the Alberta Rose Theatre. (Fri Jan 17, 8 pm, Alberta Rose Theatre, $28-75)
Todd Barry, Katie Nguyen
Todd Barry doesn't even really need jokes, although he's got a ton of great ones. Give him a couple marks in the crowd, and just five minutes of conversation, and you have a night of comedy with more laughs per pound than any hyperactive loud mouth screaming into the mic. (Fri Jan 17, 9 pm, Aladdin Theater, $20-24)
Tobacco, Survival Skills
Name a musician who has established a more immediately identifiable sound in the past couple of decades than Tobacco. It's not easy to do! The guy came creepy-crawling out of the Pennsylvania woods in the early '00s with Black Moth Super Rainbow, a collective of analog synth-obsessed weirdos who spun a particularly psychedelic brand of electro-pop. In recent years, Tobacco has put more effort into his solo albums, which generally sound like Black Moth with sturdier beats. This brings us to Sweatbox Dynasty, Tobacco's latest effort, which finds him getting back to basics by recording tracks on a cassette deck. As a result, his songs are hazier and hissier than ever before. The low-end digs deeper into the digital mud, the vocals are smeared in syrup, and the synths stretch to the horizon. Sweatbox Dynasty is relentlessly disorienting—which Tobacco would consider a high compliment, no doubt. (Fri Jan 17, 7 pm, Holocene, $20-25) BEN SALMON
Chadwick Stokes & the Pintos, Daniel Rodriguez
The Dispatch and State Radio frontman and his latest project bring their politically-charged folk-rock, reggae, and ska to the Doug Fir Lounge for an intimate Portland show supporting their 2019 self-titled album. (Fri Jan 17, 8 pm, Doug Fir, $25-30)
Greg Fitzsimmons
In a way, Greg Fitzsimmons is comedy the way it used to be, devoid of any elaborate conceit or overtly political shtick. Fitzsimmons is merely an average-looking, normal-talking funny dude who's probably been a regular on your television (for the 12 of you that still have television). And now he's in town! (Fri-Sat Jan 17-18, 7:30 pm & 10 pm, Helium Comedy Club, $21-29) DIRK VANDERHART
Radio Silence Stout Party
One of the best breweries in the city pays tribute to the best beer (the stout) with this party celebrating their own amazing stouts, as well as offerings from Other Half, Omnipollo, Fremont, Horus, Brujos, 8Bit, Weldwerks, and Mikerphone. Entry includes a souvenir teku and as many pours as you want. (Fri Jan 17, 6 pm, Great Notion Brewing, $15-35)
Les Boréades
45th Parallel links up with Glowbox and Brad Johnson for an immersive visual and sonic performance featuring a selection of French music, including works by Rameau, Debussy, Ravel, and Boulez. (Fri Jan 17, 7 pm, PICA at Hancock, $15-30, all ages)
Burly Night Live! (A Burlesque Tribute to SNL)
Dee Dee Pepper and Sean Nannigans host the latest installment of this burlesque tribute to Saturday Night Live, featuring much saucier, spicier, and probably also way funnier versions of SNL staples like Weekend Update, famous sketches, and more. With performances by Mamie Demure, T L Ford & Lily Le Fauve, Dahlia Kash, David D. Daniels, Fannie Fuller, Lola Coquette, Lou Velvet, and Hezzy Tayte. (Fri Jan 17, 7 pm, Crush, $18-32)
Cheesy Sleazy Beautiful
A new sort of comedy cabaret featuring some of the west coast's best comics in a lounge-y atmosphere that incorporates singing, storytelling, and drag as well as good ol'-fashioned stand-up. Performers include Valarie Deville, Jenna Vesper, Danielle Neblock, Bobbie Higley, and more. Hosted by Elizabeth Teets and Dylan Carlino. (Fri Jan 17, 8 pm, Hawthorne Theatre Lounge, $12)
Green Jello, Erik Anarchy, Drainage X
I'm not gonna lie. I used to rock the fuck out of Green Jellö, particularly their major label debut, Cereal Killer Soundtrack. The band's heavy riffage, over-the-top theatrics, and adolescent humor were perfect for a 13-year-old during the heyday of MTV. Characters like the Cowgod, Shitman, the Skajaquada, and the Three Little Pigs figured mightily in my teenage development (this could explain a lot, come to think of it). Green Jellö was sometimes ridiculed as a poor man's GWAR, which is unfair, as the band not only wrote embarrassingly catchy metal songs, their claymation music videos stood out among all the self-serious bands of the '90s and all their self-serious music videos. Green Jellö will always have a warm and sticky place in my heart. (Fri Jan 17, 9 pm, Dante's, $12-15) SANTI ELIJAH HOLLEY
Saturday, Jan 18
Middleditch & Schwartz
Get ready for an evening of wild-yet-intimate improv comedy with Jean Ralphio from Parks and Recreation and Richard Hendricks from Silicon Valley—except they won't be playing those characters because that was TV and this is real life. IRL, Ben Schwartz and Thomas Middleditch are maybe even funnier than their fictional counterparts! These two mumbly, bumbly comic geniuses share a hilarious history of playing off one another via longform improv and tender full-body spooning. (Sat Jan 18, 7 pm, Keller Auditorium, $29.50-49.50) SUZETTE SMITH
EarthGang, Mick Jenkins, Wynne, Jurdan Bryant
EarthGang have that ATL hip-hop sound I love, keeping the spirit of Outkast (fun and freaky dirty South) alive without sounding much like that particular duo. EarthGang are a duo, too—rappers Johnny Venus and Doctur Dot. They've been buzzing since self-releasing their debut in 2013, with their eccentric, psychedelic rap eventually catching the ears of J. Cole—EarthGang signed to his Dreamville Records last year. Their major-label first (and third full-length overall, excluding all the mixtapes and EPs and comp singles and guest spots in between), Mirrorland, is fucking banging. Johnny Venus told Pitchfork the album is inspired by 1978 Wizard of Oz redux The Wiz: "It's really colorful. It's really dangerous. It's really trippy. It's literally Freaknik Atlanta in the summertime—folks riding around in cars with big rims with paint on their faces." Johnny Venus has the gnarly, demented, Caribbean-flecked vocal quality, while Doctur Dot is a tad more straightforward eccentric, slicker, very slightly quicker—though both are lyrically agile, clever, and witty as fuck, with the ability to be both odd and catchy. They're edging toward stardom. Here's hoping their quirky charm is intact when they arrive. (Sat Jan 18, 8 pm, Wonder Ballroom, $25 & Up, all ages) LEILANI POLK
Black Tie/White Noise
Christopher Brown brings his jazz tribute to the cosmic genius of David Bowie back to the Jack London, packing the Thin White Duke's famous Golden Years into one evening's worth of quality entertainment. (Sat Jan 18, 9 pm, Jack London Revue, $20)
Pelican Ossman, Guillotine Boys, Crowey
The quietly powerful power trio Pelican Ossman released one of 2019's most underappreciated albums: Stay In the Water, a clambering collection of indie pop that feels as if it were constructed from homemade instruments held together by copious amounts of duct tape and prayer. Live, they remain wonderfully unpretentious, opting for downturned eyes and simple presentations of their jewel-like compositions. Tonight, they're joined by another wonderful trio in Guillotine Boys, an all-instrumental crew that moves between West African-inspired skronk and dirty, noise-rock stomp. (Sat Jan 18, 8 pm, Turn! Turn! Turn!, $5) ROBERT HAM
St. Johns Winter Beer Fest
StormBreaker invites beer lovers to gather in their snowglobe of beer love for an all-day affair celebrating winter ales via their curated beer list, as well as special food items, and an axe throwing event. (Sat Jan 18, noon, StormBreaker Brewing, $20)
Miz Kitty's Parlour
Another year, another season of variety show wonderfulness, now in a new "old" home! "The Queen of Winter" Miz Kitty resurrects the spirit of real old-timey vaudeville as she transforms The Old Church into her own parlor, with song, dance, burlesque, and other alluring entertainments from unique Portland performers. (Sat Jan 18, 7 pm, The Old Church, $20-25)
Hot Water Music, Broadway Calls, Help
Singer/songwriters Chuck Ragan and Chris Wollard and their Gainesville-hailing punk rock outfit Hot Water Music bring their 25th-anniversary tour to the Doug Fir Lounge to perform a pair of beloved albums across two nights: 1999's No Division and 2002's Caution. (Sat-Sun Jan 18-19, 9 pm, Doug Fir, $35)
Autonomics, Duke Evers, Pulp Romance
Autonomics traffics in the kind of heartfelt, pop-tinged garage-rock meant to bang a few heads and spill a few beers. (Sat Jan 18, 8:30 pm, Bunk Bar, $8)
Big Head Todd & the Monsters, J.D. Simo
Todd Park Mohr and his long-running blues rock band out of Boulder makes their way back through through the Pacific Northwest in support of their latest album, Broke in Two. (Sat Jan 18, 8 pm, Revolution Hall, $35)
The Ska Parade 30th Anniversary Tour
Tazy Phyllipz' landmark radio show "The Ska Parade" is celebrating its 30th anniversary with a ska-packed tour that stops off in Portland tonight, bringing sets from Los Kung Fu Monkeys, Monkey, The Holophonics, Hans Gruber and the Die Hards, and Joker's Republic to the Twilight stage, along with DJ sets from Viva Ska Radio's Jr. Ska Boss and Selecta Scream, and clips of the newly-released documentary, Pick It Up: Ska in the 90s, playing between sets. (Sat Jan 18, 7 pm, Twilight Cafe & Bar, $15-17)
Herobust, Carbin, INF1N1TE
Hayden Jerome Kramer, better known by his stage name Herobust, hits the Roseland with an onslaught of trap, bass, and dubstep when the "Busted Takeover" stops off in Portland. (Sat Jan 18, 8 pm, Roseland, $22)
Die Like Gentlemen, Jamais Jamais, t.h.Ghost
If you've heard Die Like Gentlemen, you're aware of the sludgy patchwork the four-piece is capable of stitching together, with an ability to find roots in both strong, heavy riffage and the wanderlust of contemporary progressive rock. It's a potent cocktail. Tonight they settle in at the Hallowed Halls to celebrate the release of their new acoustic album, Stories, with singer/songwriters Jamais Jamais and t.h.Ghost rounding out the proceedings. (Sat Jan 18, 8 pm, The Hallowed Halls, $10) RYAN J. PRADO
Onesie Bar Crawl
Nothing that says your next bout of public intoxication shouldn't be a super-comfortable one! And that's what the Onesie Bar Crawl aims to be: an opportunity to spend the evening in your favorite fuzzy jammies visiting some of Portland's best bars. Includes a custom badge, lanyard, costume contest, drink and food specials, and more. (Sat Jan 18, 4 pm, Barrel Room, $15)
Sunday, Jan 19
King Princess
King Princess first hit the radar in 2018 with "1950," a sweet, simple pop song about teenage queer crushes. Her subsequent music has trended a bit edgier—consider song titles like "Pussy Is God" and "Cheap Queen"—but no less infectious. Sure, the fact that she was born in 1998 makes me feel a little ancient. But her emotionally adept lyrics ("We say 'I love you,' but we ain't together/ Do you think labels make it taste much better?" she wonders on "Ain't Together") and bold, drag-inspired looks show King Princess knows exactly what she's doing. (Sun Jan 19, 8 pm, Roseland, $29.50-40, all ages) BLAIR STENVICK
Miss Rayon
The cover to Miss Rayon's latest EP is emblazoned with the terrifying image of the Denver International Airport's 32-foot-tall, demon-eyed horse sculpture Blue Mustang—a towering, horrific, and almost certainly sentient abomination that, it should be noted, killed its creator when it fell on him. Perhaps more importantly, the EP's called Part Time Punks, a title that seems more than apt; with six songs that fit into a brisk 20 minutes, Miss Rayon blurs the line between sludgy post-punk and brighter indie pop. While 2018's Eclipse offered a slicker, catchier, more layered sound, both point to a group that knows how to explore surging soundscapes with just enough restraint. (Sun Jan 19, 8 pm, Rontoms, free) ERIK HENRIKSEN
Dolly Parton's Birthday Brunch
Hey Love celebrates Dolly Parton's birthday with a special brunch, with drag and bingo queen Miss Peachy Springs channeling the Smoky Mountain Songbird while some of Dolly's finest silver screen moments play out on the big screen. Sip on Dolly-themed cocktails and indulge in southern food specialties with a tropical twist while members of Golden Retriever, Kyle Kraft, Onry, and more bring some of Dolly's most beloved songs to life and DJ Goodtime Charlie digs into the crates to keep the music coming all afternoon. A portion of proceeds from sales will go toward Dolly Parton's charity, Imagination Library, which provides books to children around the country. (Sun Jan 19, noon, Hey Love, free, all ages)
Ghostbusters in Concert
The Oregon Symphony deliver a rousing performance of Elmer Bernstein's Grammy-nominated score while Ivan Reitman's paranormal comedy classic Ghostbusters plays out on the big screen at the Arlene Schnitzer Concert Hall. (Sun Jan 19, 2 pm, Arlene Schnitzer Concert Hall, $35 & Up)
Ramen + Whisky Festival
Fubonn presents this installment of the annual Ramen + Whisky Festival, once again promising one of the most delicious and fulfilling ways to stay warm this winter. Some of Portland's premier ramen chefs will be on site, serving tasty ramen samples paired with a speciality Japanese whisky cocktail. Participants include Noraneko, Nama, Sari, Mirakutei, Ramen Ippo, and Mikasa. (Sun Jan 19, noon & 3 pm, Leftbank Annex, $45)
Dessa
The Minneapolis hip-hop artist and Doomtree member brings her poetic, spoken-word rap style back to town for a headlining show supporting her latest album, Sound the Bells, which was recorded live with the Minnesota Orchestra. (Sun Jan 19, 8 pm, Aladdin Theater, $18-22, all ages)
Layperson, Laura Palmer's Death Parade, Sawtooth
Layperson, the solo project of Julian Morris (Little Star, Post Moves), brings his emotive and infectious blend of jangly bedroom pop and indie rock to Holocene to close out the weekend with a hometown show. Like-minded locals Laura Palmer's Death Parade and Sawtooth round out the bill. (Sun Jan 19, 8:30 pm, Holocene, $8-10)
Patrick Watson
Canadian singer-songwriter Patrick Watson brings his slow-burning blend of cabaret pop and R&B to the Wonder Ballroom stage for an all-ages show supporting his latest album, Wave. (Sun Jan 19, 8:30 pm, Wonder Ballroom, $20-22, all ages)
Don't forget to check out our Things To Do calendar for even more things to do!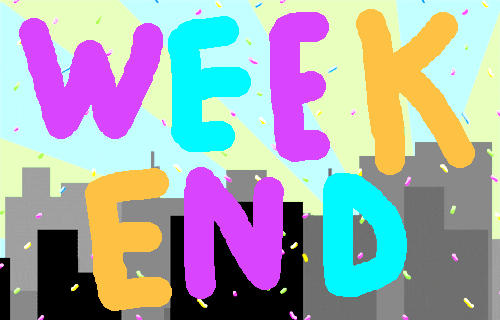 We hope you found this post helpful. 
Contact us today for all your real estate needs.
"The Best Home Search Real Estate App" – Click HERE!
What's My Home Worth? – Click HERE!
Oh, by the way … if you know of someone who would appreciate the level of service we provide, please call us with their name and business number.  We'll be happy to take great care of them.
Keller Williams "Highest in Customer Satisfaction" distinction among sellers and buyers – J.D. Power and Associates.