You heard me...They're out there...Buyers, that is. In many areas of the country inventory levels are low and buyer demand is high. There are many 1st-time buyers AND the Millenial Generation is now entering the market. 
No matter whether you are a first-time buyer or seasoned veteran buyer I believe in using checklists. At our Keller Williams Realty office, we have checklists to follow to ensure we complete all the tasks necessary for the transaction. Today I have included a basic checklist for Buyers compiled by the folks at KCM. If you're in the market to purchase, you need to be ready to strike when that homebuying opportunity presents itself to you. Believe me, in our area there is much competition for homes. You must be ready. You know the old saying, "He who hesitates..." 
Give me a call, I'm here to guide you through the process.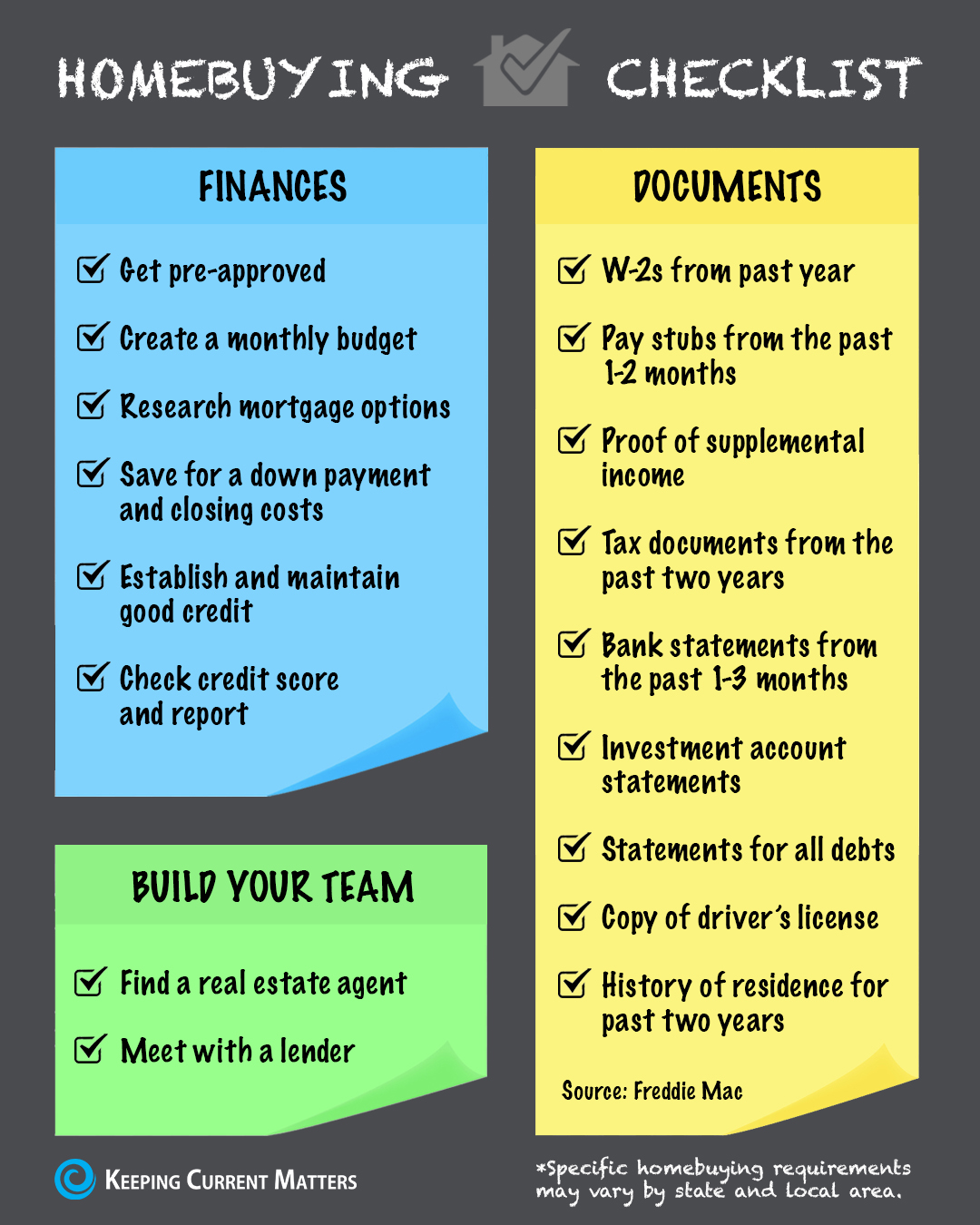 Some Highlights:
If you're thinking of buying a home, plan ahead and stay on the right track, starting with pre-approval.
Being proactive about the home buying process will help set you up for success in each step.
Make sure to work with a trusted real estate professional along the way, to help guide you through the homebuying steps specific to your area.