Within the last few months, it has turned in to a sellers market for real estate in Danbury,CT. It is caused by a short amount of inventory. The chart below is reflective of both single family and condos, regardless of the price range in Danbury. Genereally speaking, if the months supply is in excess of 6 months, it becomes a home buyers market, 4.5-6 is balanced and anything less it is now a sellers market.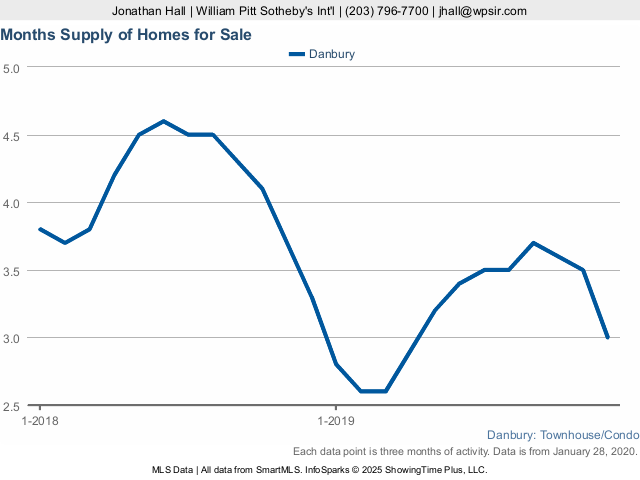 However, certain prices ranges and property types may be in oversupply or take longer to sell. If you have had a lot of showings, but no offers or people going back to look at your home, that is not a good size. It means we are missing in the market, something has to be done. You might need to invest in some fresh paint, decluttered and maybe some flooring-it depends on what the feedback has been and what the competition has to offer. Perhaps a price adjustment would be in order. 

Thinking of selling your home in Danbury,CT? Let's get together and talk. Call or text me, Jonathan Hall with William Pitt Sotheby's International Realty at 203-417-0523 or send me an email. I look forward to hearing from you.