I'm always amazed at how mobile our society is. It's also amazed me how many people move to other states seemingly at the drop of a hat. We moved a handful of times when I was a kid but as an adult, we bought our house with the intention of staying there until we left this Earth. Some move for jobs, some for health, some to escape the colder climates, some to be closer to family. Whatever the reason, It's a lot of people. The folks at KCM put together a top 10 list of where people are moving to and moving from. Is your State in the list.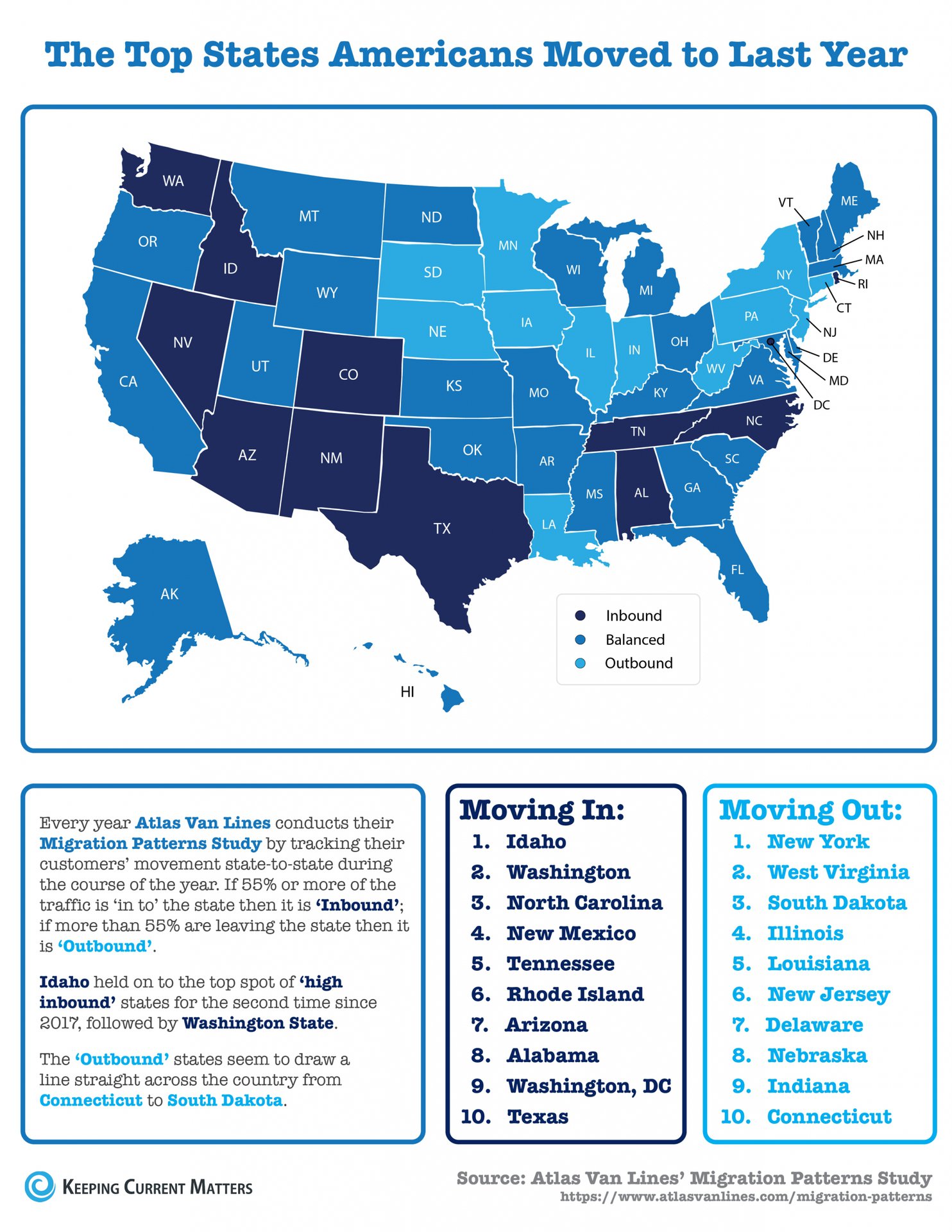 Some Highlights:
Americans are on the move, and the most recent Atlas Van Lines Migration Patterns Survey tracked the 2019 traffic flow from state-to-state.
Idaho held on to the top spot of 'high inbound' states for the second time since 2017, followed by Washington State.
New York was the country's outbound move leader in 2019, a designation it most recently held in 2014.
If you decide to move into Northeastern Massachusetts give me a call. We'll find you just the right place for you and your family.