We appear to be on track for a fantastic first quarter in the Lake Havasu real estate market. According to the Lake Havasu Market Report for February 2020, sales were down slightly from last year but prices went up. Continued low inventory levels help push prices higher. Exactly how did the market fare last month? Read on to find out.
Lake Havasu Market Report for February 2020
February 2020 Home Sales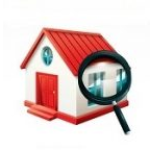 Flex MLS (Lake Havasu's Multiple Listing Service) reported a total of 174 single-family homes sold last month. That's a 4.9% decrease from the 183 sold in February 2019. Even so, year-to-date sales still outpace those from the same time last year by 13%, thanks to gangbuster sales figures we experienced in January. Pending sales rose by 21.8%, from 211 in February 2019 to 257 last month.
February 2020 Sale Prices
Even though the $279,950 median sale price Flex MLS reported last month came in 6.7% lower than January's $300,000 median, it was still 11.98% higher than last February's $250,000. We tend to see prices dip at the beginning of the year and start to pick up again in the spring. So, if you want to get a good price on a home, you might want to start looking right away.
February 2020 Inventory
Inventory levels remain low. In February 2019, we showed 4.74 months available. Last month, that fell to 3.31 months, a 30.17% drop off. That's also down slightly from the 3.58 reported in January 2020. Low inventory and high demand equal higher sale prices. The median amount of days a home spent on the market before going under contract fell from 42 last February to 39 last month. That means it takes a little over five weeks on average for a Havasu home to find a buyer.
What Buyers Need to Know
The Lake Havasu real estate market remains in the seller's favor for the foreseeable future. The downturn in prices for February may only be temporary. If history stays true to form, we should start to see prices ramping up again next month. They tend to hit their peak in the summertime. According to Wells Fargo, current interest rates for a 30-year fixed-rate mortgage loan remain the same as last month (3.5%). Pay off your mortgage faster with a 15-year fixed-rate mortgage at 2.625%. If a new home is in your future, start that search today. Contact me at (928) 208-5184 or via email. Let me know what you're looking for and I'll start the hunt for you.
FEATURED LAKE HAVASU PROPERTY FOR SALE
Visit any of my Lake Havasu real estate sites below for more information on the Havasu market:
Liz Sells Lake Havasu
Homes for Sale in Havasu
Havasu Area Homes
Just Call Liz
Originally posted on my Lake Havasu real estate blog here: https://havasuareahomes.com/lake-havasu-market-report-february-2020/.