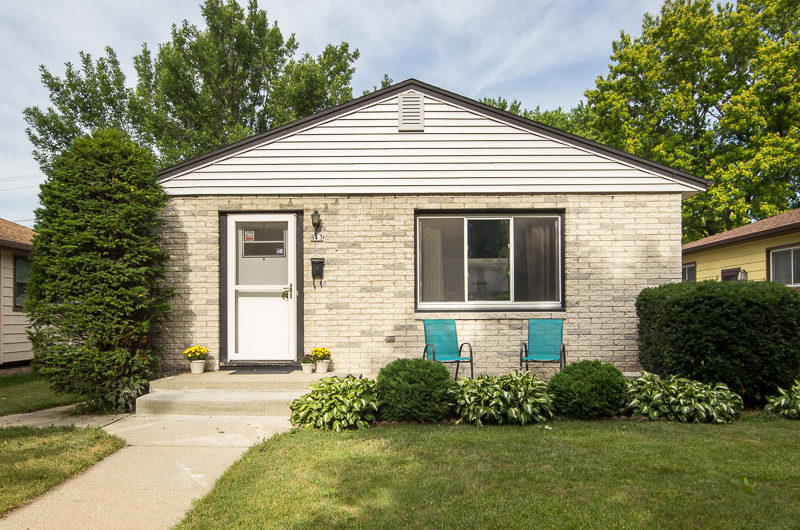 Looking for a superb place in which to live?
Ottawa is a town in Waukesha County, Wisconsin. The town has a total area of 34.9 square miles, of which 34.3 square miles is land and 0.6 square miles is water.
The area is known for big yards, lots of green spaces, and many lakes. It is bordered by the town of Waterville to the north and the town of Wales to the south. With the proximity of State Highway 67, downtown Milwaukee is only a 35-minute drive away.
Ottawa was founded in 1843 upon settlement by Talbot C. Dousman and three others. It was named after the Ottawa, a Native American tribe.
The earliest settlers to the area were German, Welsh, English, and Scotch-Irish immigrants. Because of the fertile soil, the land was originally used for farming and agriculture.
At present, the most common industries for residents of Ottawa include machinery and construction.
Although Ottawa covers roughly 36 square miles, it is home to just almost 4000 people. Buyers looking for Ottawa WI homes for sale will appreciate the abundance of space, privacy, and serenity.
You'll never run out of things to enjoy in Ottawa!
There are many lakes located in the town of Ottawa, including the 65-acre Pretty Lake, the 54-acre Hunter's Lake, and the 122-acre School Section Lake. Swimming, boating, water sports, and fishing can all be enjoyed by residents on these three lakes.
The Ottawa Town Park has softball fields, one tee ball field, five soccer fields, and two sand volleyball courts.
There are also a number of picnic shelters and playgrounds. The Kettle Moraine Recreation Association offers youth sports and recreation activities. Youth sports such as tee-ball, flag football, softball, and lacrosse are all very popular for the children of Ottawa.
There are also several recreation trails in the town including Glacial Drumlin and the Ice Age Trail, which provide many opportunities for hiking and biking.
The town of Ottawa is served by the Kettle Moraine School District.  It is made up of four elementary schools, one middle school, one high school, and many unique charter schools. There are also private schools in the area, including St. Bruno Parish School and St. Paul's Catholic School.
Are you interested in homes for sale in Ottawa WI?
The Ottawa real estate market offers affordable 3-4 bedroom homes with huge lot sizes. There are also luxury million-dollar properties. The average home price is $310,600.
Market Report for Ottawa February 2020
Currently, there are 10 homes for sale in Ottawa WI. The prices of the homes range from $399,900 to $799,900. The living space ranges from 1860 square feet to 6117 square feet.
Homes for Sale in Ottawa WI:
       10 Homes for Sale — Traditional Sales Average List Price: $314,000

       0 Short Sale Properties

       0 Bank Owned/REO Properties
There were 4 homes sold in Ottawa WI during February 2020.  The average sale price was $305,725
Click here for the most recent list of homes for sale in Ottawa WI.
Call me or text me, Kristin Johnston, today at 414-254-6647!
With my extensive knowledge and experience in Waukesha County real estate, I can help you look for homes for sale in Ottawa WI that suit your needs.