This past Sunday, I had the privilege of having Mike Pallin, President of Floyd Wickman Team,  and Mary Johnson Pallin, on my radio show.
And I loved it. What fun!
Sharing some of the highlights expressed by Mike and Mary we covered many points in that swift hour. This discussion was for real estate agents and our consumers.
-Should I wait to buy or sell? We need to be reassuring. Our industry knows how to handle this pandemic. We are ready with our technology and will come out better and stronger. Focus on what you can do, not what you can't. 
Mike told the story about this glass water.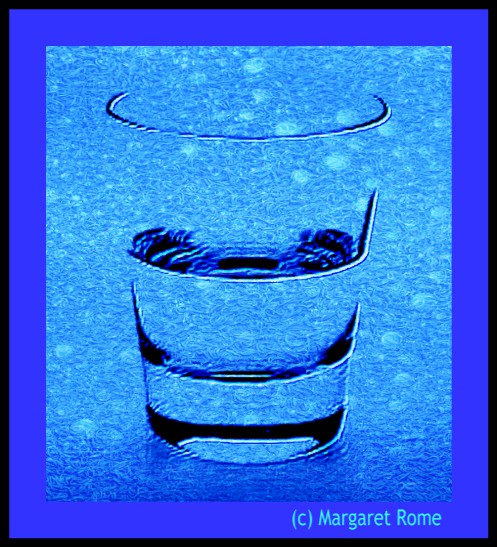 More notes from Sunday's show:
-Talk to your clients. They do want to hear from you.
-It is a great time to buy. Think of the buyer who lost a deal but have another opportunity because the   first.contract fell through.
-Have productive conversations, let people know you care and are concerned about them.
-Virtual transactions are the way to go. Go ahead and do a virtual tour, a virtual listing, and a virtual closing. 
-Real estate is not a 'crowd' business. It is a relationship business.
-People are scared and worried. We can reassure, be the force of positiveness. It is going to be ok.
 -If you need to worry, put it on your schedule for next Thursday,
-Nothing lasts forever, not the good and not the bad.
-Be leaders that inspire others and also inspire ourselves.
-Keep working.
-Selling is leadership.
-When the going gets tough, the weak get going.  The tough then adapt, improvise,   overcome, and reinvent.
And Mike ended with... 
Watch your thoughts-they become your words.
Watch your words- they become your actions.
Watch your actions-they become your habits.
Watch your habits- they become your destiny.
It was an incredible show and a pleasure to spend time with both Mike and Mary.
Check out their coaching program at www.floydwickman.com 
Thinking of buying or selling a home
Call Margaret Rome