As a Mohave County AZ commercial investment real estate broker, I'm not afraid to take on a challenge, and invest long hold time and carrying costs into specialized marketing on 'weird properties'.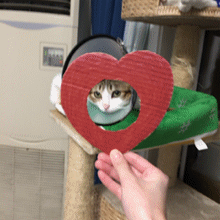 And sometimes . . . I can't get it done.
So the seller and I will (usually amicably) part ways. 
I don't like to lose listings. But sometimes fresh blood is the only thing left to try.
Yeah, someone may slide in and get lucky, benefitting from my marketing efforts. Maybe not. Lots of ways these things can play out.
If I am replaced and they can get it done . . . they deserved it. It's their time.
But I tend to feel liberated on these rare occasions.
Because I KNOW (and so do the clients) that I did all I could.
And I am freed up to pursue more opportunities, joyfully and with lucrative result. 
nothing left for me to do but
dance