With the advent of warmer weather and sunshine, most homeowners start thinking about spring cleaning. Now is the perfect time to tackle tasks left incomplete during the drearier days of winter. The same is true as a rental property owner. Spring upkeep gives you an excuse for checking on how the tenant treats your property. It also enables you to take care of small issues before they become bigger ones.
A clean property is one of the biggest requirements for effective rental property management. Cleaning and maintenance are not things any of us love to do. But they are very important for keeping your listings booked and reviews positive.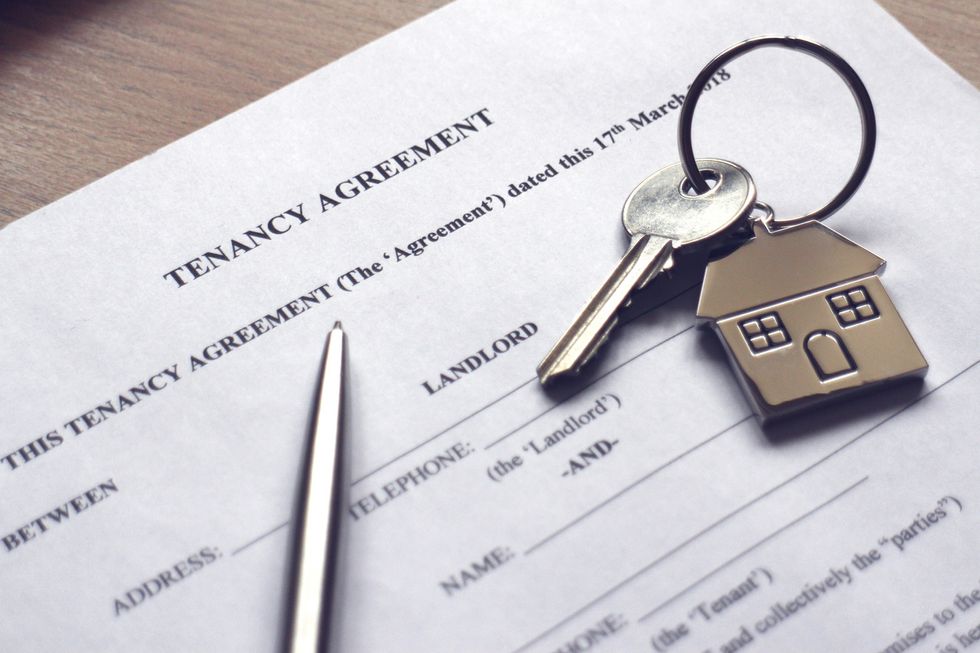 Below are 10 must-do tasks for your rental property's spring cleaning.
Change Furnace and Air Conditioning Filters
After running at its maximum all winter, the furnace likely needs a good maintenance checkup. You also need to replace filters. By doing so in spring, you can avoid having to rush around when an early winter hits at year's end. The same is true for air conditioning units. Replace that filter at the same time to keep your tenants cool when it counts and systems running as they should.
Replace Batteries in Smoke and Carbon Monoxide Detectors
Experts recommend you change all of your property's smoke and carbon monoxide batteries at Daylight Savings Time each spring and fall. Doing so keeps your tenants safe and prevents potential lawsuits due to detector failure. This also beats having to replace the whole detector, such as when your tenant breaks the unit while trying to stop its chirping when the battery dies.
Clear Dryer Lint from Vents
Your dryer vent to the outside must remain clear of lint and other debris. Also, check dryer lint holders for each unit. Large amounts of lint can accumulate there and start a fire. But simply vacuuming these parts once or twice a year can keep your building and tenants safe.
Flush the Water Heater
Water heater tanks collect sediment in their base. To remove this sediment, you must flush the whole heater tank. Doing so takes time, but it provides greater efficiency of water heating. This makes your heater last longer and your bills stay lower.
Clean Sink Drains
Sink drain clogs cause significant problems for rental property management. When you make a springtime routine of cleaning all of your sink drains, you can avoid clogged pipe emergency calls. Use a half cup of baking soda poured down each drain and allowed to sit for five minutes. When that time is up, add a cup of vinegar and a quart of very hot water. Allow this mixture to sit for five minutes with a cover over the drain. Then simply turn on the hot tap and let that run for 30 seconds until the drain is clear.
Clear Leaves and Other Debris from Gutters
Whether you do the outside work yourself or hire a contractor to do so, you need to clean your rain gutters of debris. Doing so enables rainwater to properly drain from the roof. At the same time, use a mulching mower to remove dead leaves from the grass and fertilize it.
Check Siding and Roofing for Damage
Winter storms are rough on siding and the roof. Walk around your property and look for signs of problems caused by wind, rain, sleet, and snow. Check for missing roof shingles, broken siding or where squirrels or raccoons have possibly wreaked havoc, too.  
Ensure the Sump Pump Is Working
Spring is the time when snow melts and fresh rainfalls. Both of these weather tendencies can cost you a lot of money if your sump pump does not work. Ensure the outdoor drain is unclogged. Also, make sure the pump turns on as it should.
Trim Hedges, Bushes and Other Landscaping
Cleaning up landscaping brings many benefits. Cutting branches growing too close to buildings protects siding and window screens. These branches can scratch and scrape or even break off during wind gusts. Cleaning the lawn raises the curb appeal of your property and helps you keep your rentals occupied.
Inspect Crawl Spaces, Basements and Attics
Every season you should inspect your dark and unused spaces of the property. By doing so, you catch problems early. This saves you money, keeping leaks or pests from taking over. Also, look for signs of wood rot or water damage.
By simply keeping up with spring cleaning tasks like these, you stay one step ahead of bigger maintenance problems. At the same time, you build better relationships with your tenants by showing you want to provide a well-kept property. Save yourself money, time and future headaches by checking off this list of 10 must-do tasks for your rental property's spring cleaning.