A recent Q/A question discussed the main pitfalls a FSBO might face.
I am reminded of a story recently told by my neighbor. His friend wanted to buy on my street, and the across the street neighbors just happened to be moving. I knew this because they approached me about listing the house. I had no hesitation in declining.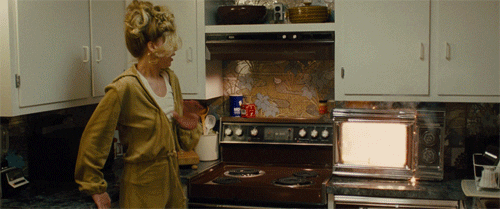 The homeowner was a 'professional handydandy' who did a lot of work for local contractors and agents. His work was inconsistent at best, and there were a few times I know someone had to be hired to 'fix it right' after being promised 'he'd make it right' which never seemed to happen. But you would have thought on 'his house' he would have done it right. 
You'd be wrong. 
So my neighbor's friend was informed that Handydandy's house was available, and he felt confident enough to 'just save the commission' and DIY. Unrepresented buyer, FSBO seller. No state purchase contract, just the title company's forms. No inspections.
My neighbor, who stops me to chat as I walk Luna, told me "Ohhh, he's had so much trouble with his house! First, the AC leaked through the roof and had to be replaced, and the roof repaired."

(Oh, is that what ServiceMaster was doing there. I thought maybe duct cleaning . . . )

"Noooo, it wasn't for the roof . . . THEN he found out the dishwasher drain line was never connected when he turned it on and left the house, came back and the entire house was flooded. Then, the freezer in the garage caught fire."

(I am stunned. I don't suppose Joe had inspected the property or purchased a home warranty . . .)


"I didn't know he could do that! And I'm sure he didn't want to spend the money."


So how much did this end up costing him?
"He says pretty close to $10,000! Homeowner's insurance is covering the flooring, but he ended up having to buy a new freezer, dishwasher and AC, plus repair the roof and make sure there was no mold from the leak."
I'm not sure Handydandy's gonna be on the hook for anything . . . some things I don't need to know and won't ask.
You think representation is costly? 
Just ask the neighbors.