The Blue Hydrangea is a flower native to Japan but has adapted well to other locations around the world. It has successfully been grown and maintained in various climates and areas. The breed is rated as hardy by the USDA Cold Hardiness Zones four through nine. 
 Other names this flower might go by including Hortensia, French Hydrangea, Mophead Hydrangea, or Bigleaf Hydrangea. Within the Latin name consists of the word Macrophylla which means it has long or broad leaves. The leaves are known to mature up to 6 inches in length and are generally serrated on the edges.
 The flowers come in a variety of colors and grow in clusters or bouquets. There are typically five petals on each flower, and the color ranges from red, orange, blue, purple, or blue. You can expect these bundles of flowers to appear from early in the summer season to the early parts of the winter season. You can depend on their beauty to last throughout your fall season. 
The colors of the flowers are affected by the PH in your soil. An acidic soil whose PH is below seven will usually produce flowers closer to blue, and in the case, the soil PH level is above seven will result in lighter colored flowers like pink. It is the aluminum ions in the soil that affect their coloration.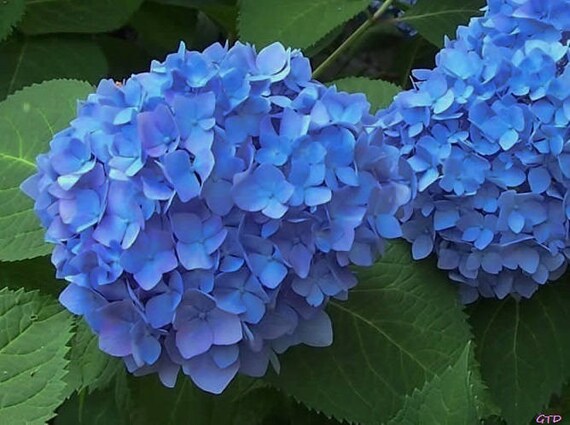 Typically landscapers place this bush behind flower beds or use them as borders. They are large and create bright colors, which can be a nice offset for smaller perennial or annual plants. To ensure you get as much as flowering as possible, try to avoid pruning the brush when you can. 
 The leaves, after being fermented, have been used to create a beverage called Amacha in Japan. The leaves are said to be antiallergic and antimicrobial, which assists with allergies and stomach ailments. 
 The Blue Hydrangea is also extremely popular for home decorators and crafters. The blooms can be cut in its bundle and dried. Once they are completely dried, they can be placed in baskets and vase's to accent the inside of your home so they can still be enjoyed even when they aren't in bloom. Buy a blue hydrangea at Tnnursery.