Nobody escapes a pandemic. Economies shrink. Unemployment rate surges. Mode of work changes. The global environment altered in the wink of an eye. COVID-19 transformed how you sell your home. While most sectors are paralyzed because of total lockdowns, there are still some businesses which are uniquely suited to the pandemic crisis.
COVID-19 hit practically everything. The home-selling market has been greatly affected which shows a big drop in sales and new listings. The outlook for home selling is too uncertain to predict what will happen next. But one thing is for certain amid the pandemic. There could be an increase in sales because sellers are not allowed to show homes in person. There are many developments that came out for a whole new home-sale process.
Practical Tips on How to Sell a House during COVID-19 Pandemic
The arrival of COVID-19 pandemic complicated everything. It affected many aspects in our lives. Life, as we all know, changed very fast. Real estate industries stood still while COVID-19 continued its onslaught. For the people in the real estate business, they continue to keep on wondering if they can still expect someone to buy the house they are selling.
The answer is still a resounding YES. It has been heard that while some sellers are pulling off their homes from the selling block, it is not the same story for others. There are still people who believe that pandemic is not the roadblock that will prevent them from selling their house. If you follow the following tips, you have what it takes to dispose of your house in this time of crisis.
1. Organize online meetings
These are the first steps in talking about agency associations, understanding the coverage of possible fees, and generally, in consonance with the whole system in general. You can agree on certain things like planning, scheduling, meetings, exchanging ideas, and more.
2. Acquaint the house through virtual tours
Every potential buyer wanted high-quality photos and videos of the house. For this reason, editing of the photo and video is the main concern. Everything that is included in your presentation should undergo an editing process like color correction, adjusting shadows and perfecting the tones to influence the buying decision of the customer.
3. Clean the house before and after walkthroughs
During pandemic, sanitation and cleanliness became a priority. Personal products like hand sanitizer, soaps, alcohols, and tissues are among the best sellers, not to mention the personal protective equipment used by frontliners. Just like them, it is of great importance to clean the house before and after the scheduled showings as a primary safety protocol these days. During home visits, walkthroughs and inspections, social distancing needs to be done so that minimal contact is attained. All the people involved in the selling process must wear gloves when touching anything in the home. They should also wear a mask as a precautionary measure. There are property sellers who also ask visitors to use hazmat uniforms to provide a complete barrier between the inspectors and the property.
4. Conduct online marketing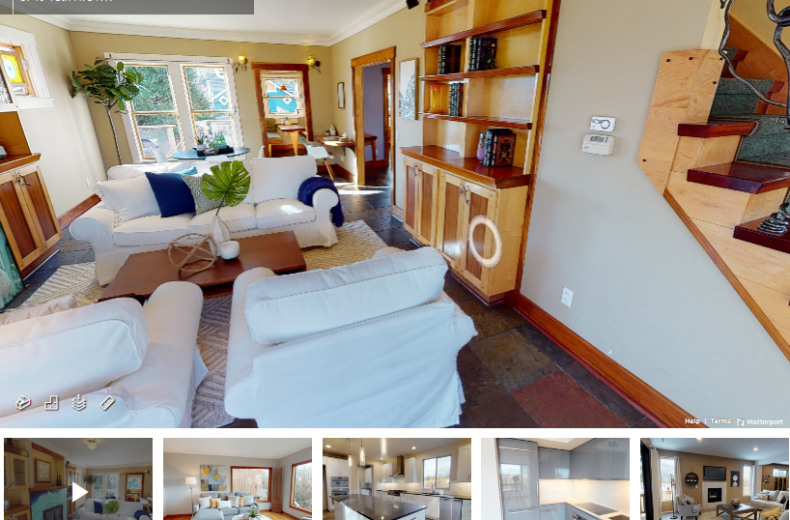 Because of the social distancing being implemented globally, the rise of alternative resources has given both the buyers and sellers a whole new option. They must adapt themselves in conducting remote client meetings by using virtual open houses. Realtors, real estate agents, and sellers must make themselves available over videos to guide prospective buyers a virtual walkthrough as part of its online marketing strategy.
5. Negotiate through teleconferencing and e-signing programs
Since most places are on a lockdown, embrace the technology we now have. Through teleconferencing and the use of the Internet, both parties can execute contracts. These virtual documents can be sent electronically to start the negotiation procedure.
6. Signing in the presence of a Lawyer
This is one tip that will make or break the deal. There are places that are placed totally on quarantine as if the place is on military takeover. But these scenarios are just temporary, and no military takeover is taking place elsewhere. It is just how safety laws are being implemented seriously. Signing in the presence of a lawyer is the meeting of the two parties in person. The buyer and the seller should sign pertinent papers in the presence of a lawyer to legalize all the deals that are going on. More importantly, it is necessary that safety measures are in place all the time. Aside from wearing gloves and masks, all pens and papers must be sterilized before and after each signing. And you should, too.
6. Take a break
Because of the uncertainty that roams in every corner of the world, don't be afraid to take a break. Though this tip is not totally a part on how to sell your house during a pandemic, this is one great option to take. If you really need to stay home to avoid contact and meeting other people, just do it. It is still best to stay at home and take care of your family. In this period of doubt, staying safe at home is still the best choice to make.