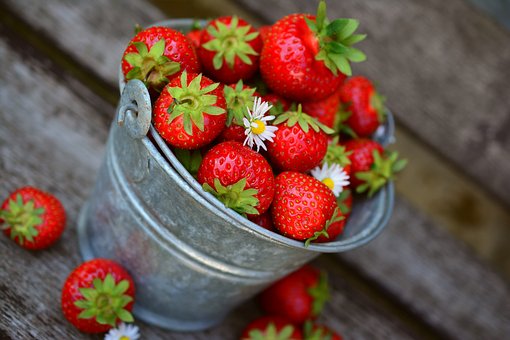 Who doesn't love the taste of strawberries?
Here in Santa Clara County we are blessed with some of the best and sweetest strawberries in the world. 
My dear husband brought me an entire half-flat of strawberries last year on Mother's Day. He also kindly shared some with another friend of ours from church who is a generous lover of people. We made pancakes with strawberries and whipped cream for breakfast-yum!
It may not exactly count as picking strawberries, but because my husband did "pick strawberries" up for me last year on Mother's Day, we still had yummy strawberries to eat on May 20th. 
Images courtesy of www.pixabay.com.
Thanks for reading "Yum! May 20 is Pick Strawberries Day!"