Lets see what is happening in the real estate market in the Millcreek area. . .  the interest rates are around 3.5% and there are more homes on the market as well as more buyers. . . .  check out www.https://www.saltlakecityvalleynewhome.com/map/
 2588 S 900 E #17  Condo  SLC, Ut  84106                                        Priced $214,000.000
Properties for Sale
                                  76 Active Listings                                                  32 Days on the Market
                                  $574,850 Average Listing Price                             0 Foreclosures & Short Sales
Rentals Properties 
                                  $640.00 for a Studio Apartment                           $795.00 One Bedroom
                                  $990 for Two Bedrooms                                       $1425 for Three Bedrooms
Housing Inventory
The median number of days active properties have been listed in 84109 is 32.
Understanding hoHousing Inventory w quickly properties sell, and the ratio of active to sold houses can help you determine where property values are going in an area.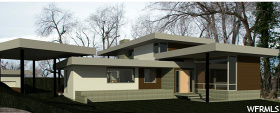 1668 E Forest Hills Dr   SLC, Ut  84106   New Construction                          Priced $1,550,000
For more homes on the market click www.saltlakecityvalleynewhome.com - -  you can search within the zip code for your dream home or look at Market Insider on my web site to find out more about your zip code or the zip code where you want to purchase a home.  There is alot of good information such as schools, rentals, and housing information.
Looking to sell -- check out my web site www.saltlakecityvalleynewhome.com and send me your informtion on the real estate you would like to sell.  I am happy to send you a market evaluation and some information on selling your property in the shortest amount of time with the least amount of inconvience for the most value.
Sandy Straley, Broker
Rindlesbach Homes
801-808-8110
www.saltlakecityvalleynewhome.com