Need an art fix? Weary of Shelter-In-Place? Can't wait to get back out in Nature?
The photographer behind PopUp Photo is giving away free 8 x 10 prints of his work tonight, May 25 between 6pm and 8pm at the Campbell display located at 1143 S. San Tomas Aquino Road near Hacienda-one free print per family while supplies last.
Inspired by the nearby Emergency Art Museum near Jack Fischer Park in Campbell, two local high-tech workers with an interest in photography and art created the Free PopUp Photo Exhibit as a way for the Silicon Valley public to savor and enjoy beautiful images of nature until Shelter-In-Place orders are lifted.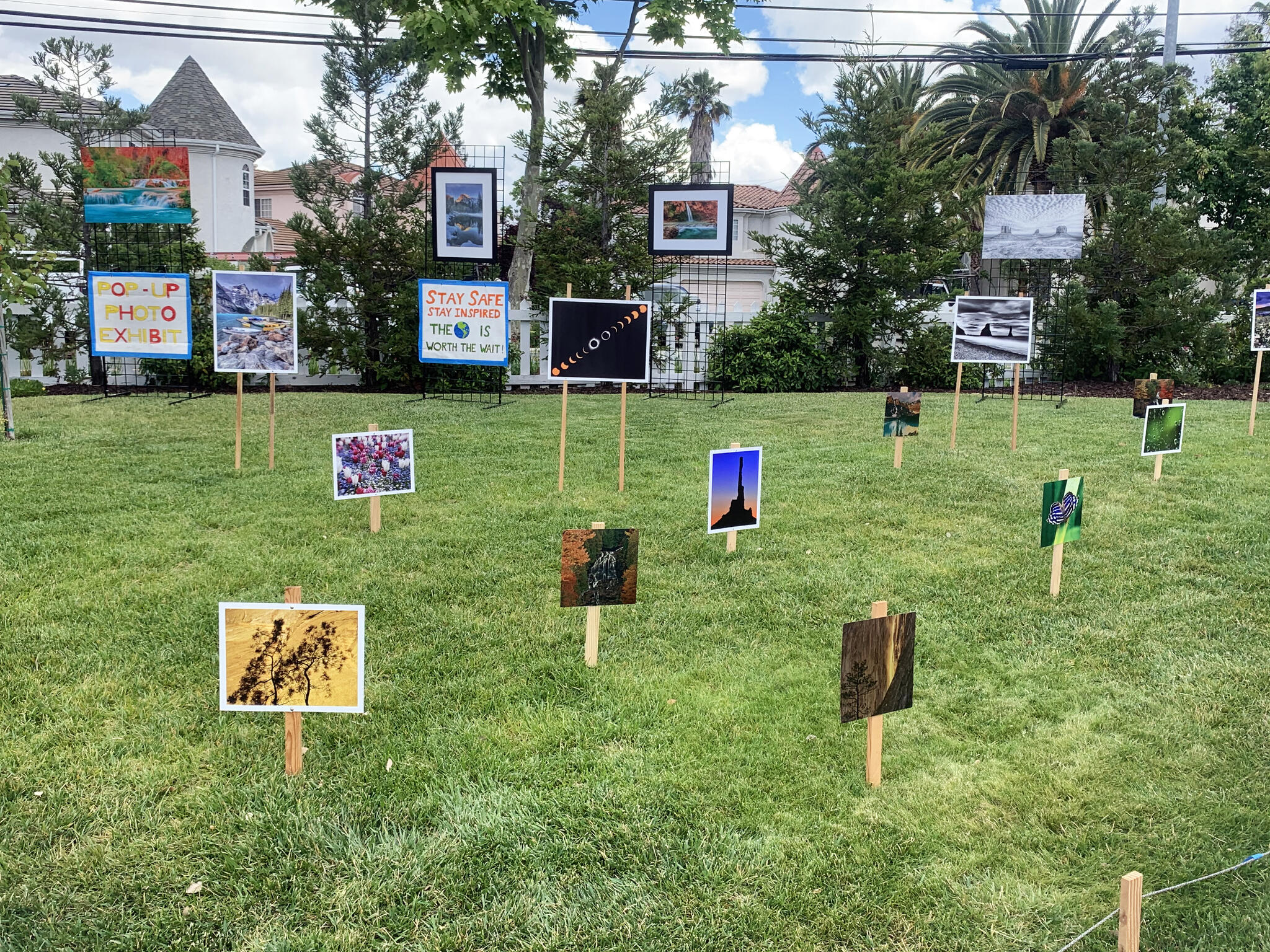 The PopUp Photo Exhibit of beautiful photographic prints on a variety of media is easily seen during the daytime hours at 1143 S. San Tomas Expressway (the end of Chamberlin Court) near Hacienda Ave. in Campbell, Calif. The curators take the display down before nightfall daily. 
"The world is worth the wait," reads one sign amidst the photos. While people are itching to freely explore nature together in groups, enjoying this display of many of nature's most beautiful views is the next best thing. 
"Our world is beautiful. Through these photos we attempt to show nature at its majestic best and transport the viewer on a visual journey to how the scene felt and looked like in reality. The Pop-Up Photo Exhibit is an attempt to share this joy and show appreciation for the beautiful planet we live on," says photographic artist Raghu Makala. "We urge everyone to 'stay safe, stay inspired and be patient' until the pandemic is over."
From 6pm to 8 pm on May 25 the proprietors are sharing a special Giveaway of many 8 x 10 prints while supplies last. For details on the artist and purchasing prints, contact makpics7@gmail.com. 
The team behind the PopUp Photo exhibit is a talented photographer (my dear client Raghu Makala and his wife) and the other couple has a nice lawn for displaying the art. All images shared with permission from the copyright owners.
To see more images like these visit https://www.photo.net/1446774.
Thanks for reading Free PopUp Photo Art Prints 6-8pm May 25 in Campbell.