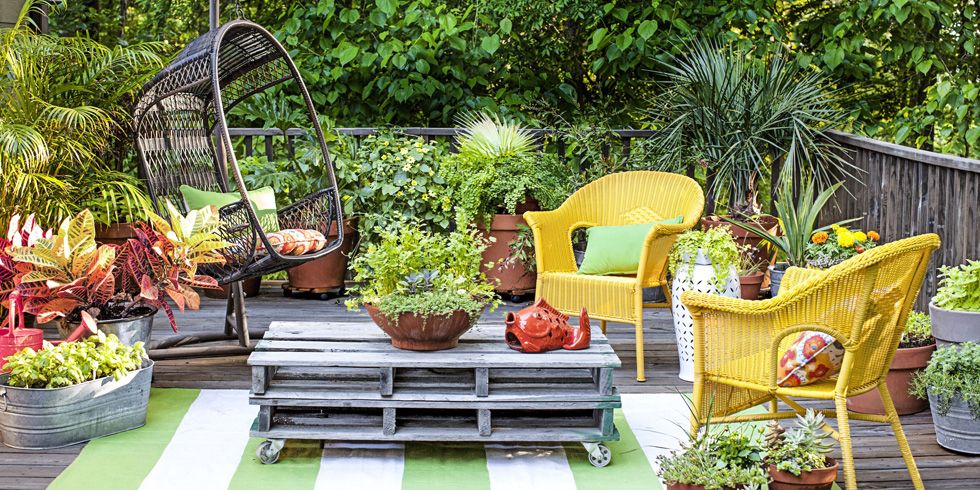 Gardening is an exciting hobby. It may help a person to calm down after a difficult working day. Besides, it provides a great way to learn interesting facts about plants, nature, and the environment.
Professional gardeners may spend hours doing their thing. However, sometimes they need to get acquainted with different ideas that will help them to make their garden even more pretty. In case you've fallen in a similar situation, you should certainly have a look at the information provided below.
1.     Garden Windmills
You may face the question: Why do you need garden windmill? In this case, you definitely need to check out the major reasons to purchase such wonderful decoration. For example, some models even may provide your home with green energy. Thanks to it, you'll save your money and contribute to the reduction of environmental impact. 
Also, bear in mind that it's easy to maintain such constructions. Besides, they will certainly attract the attention of your guests and other people.
2.     Stones with Moss
It'll be a great decision to stop fighting moss. A lot of professional gardeners say that moss-kissed rocks may create a mysterious and fabulous ambiance. In addition, moss will grow even without special maintenance. And what can be more beautiful than the decorations created by nature?
3.     Fence with Flowers
If you are tired of usual wooden fences, you should certainly install the one decorated with real flowers and plants. You may give rein to your imagination and create beautiful patterns. Nonetheless, consider that it's better to select plants that look good all year.
The interesting fact is that you may plant some berry-producing shrubs near such a fence. They will attract a lot of birds and you'll be able to enjoy their lovely melodies whenever you want.
4.     Fragrant Herbs
There are so many plants that may have a positive influence on a person's mood and mental abilities. No doubt, it'll be a good idea to plant such herbs in your garden. First of all, it's possible to amaze your guest with a creative mix of beautiful flowers and such fragrant plants like mint. Thanks to them, the visitors of your garden will get a chance to get into a real fairytale.
At the same time, you'll be able to plant some herbs near your kitchen. That's why there will be a possibility to snip and tuck them into your meals to make them tastier.
5.     Beautiful Landscapes
People adore watching breathtaking landscapes. Fortunately, a garden provides you with the opportunity to put your ideas into practice and show the whole world your creativity. You may create tiny waterfalls or add high points decorated with pillars to add the elements of fantasy and secret. Anyway, the creation of a certain scene will depend only on your imagination.
Conclusion
There is no question that the decoration of a garden is a difficult and time-consuming process. Nevertheless, you get a chance to create your own world and realize your dreams. Also, don't forget that you may combine the ideas provided in this list to create your own unique garden.