The answer to that question is YES, demand still exists in the housing market. Will it continue to exist? Demand never really goes away, sometimes it's greater than other times. It's the inventory that's hurting us now. That and this virus that has most people unnerved (some more than others). Uncertainty is a major culprit in what we are seeing these days. More and more companies are telling their workers to work from home. There seems to be an expectation that people will flee to the suburbs. 
Massachusetts has the highest unemployment rate in the country at 17% (last time I looked). BUT, people have to live someplace ensuring there will always be a demand for housing, thus a need for professional Real Estate people who understand and specialize in servicing the housing market. 
So far, it's been quite a ride this year, and our nation has truly seen its fair share of hurdles. From COVID-19 to record unemployment and then the resulting recession, just to name a few, the second quarter of 2020 has had more than a few challenges. Amidst the many roadblocks, however, the U.S. homeownership rate rose again, signaling great strength in the recovery of the housing market and an indication that even in a time of crisis, Americans still feel confident about buying a home.
Yesterday, the U.S. Census Bureau announced:
"The homeownership rate of 67.9 percent was 3.8 percentage points higher than the rate in the second quarter 2019 (64.1 percent) and 2.6 percentage points higher than the rate in the first quarter 2020 (65.3 percent)."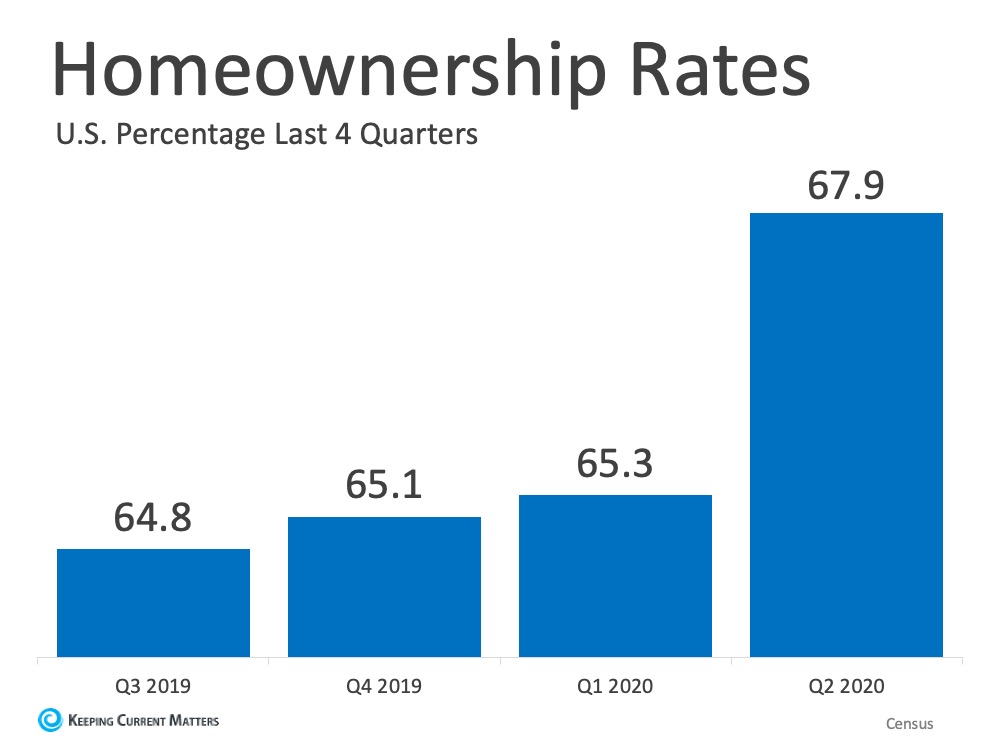 The increase is also represented by race and ethnicity of the householder: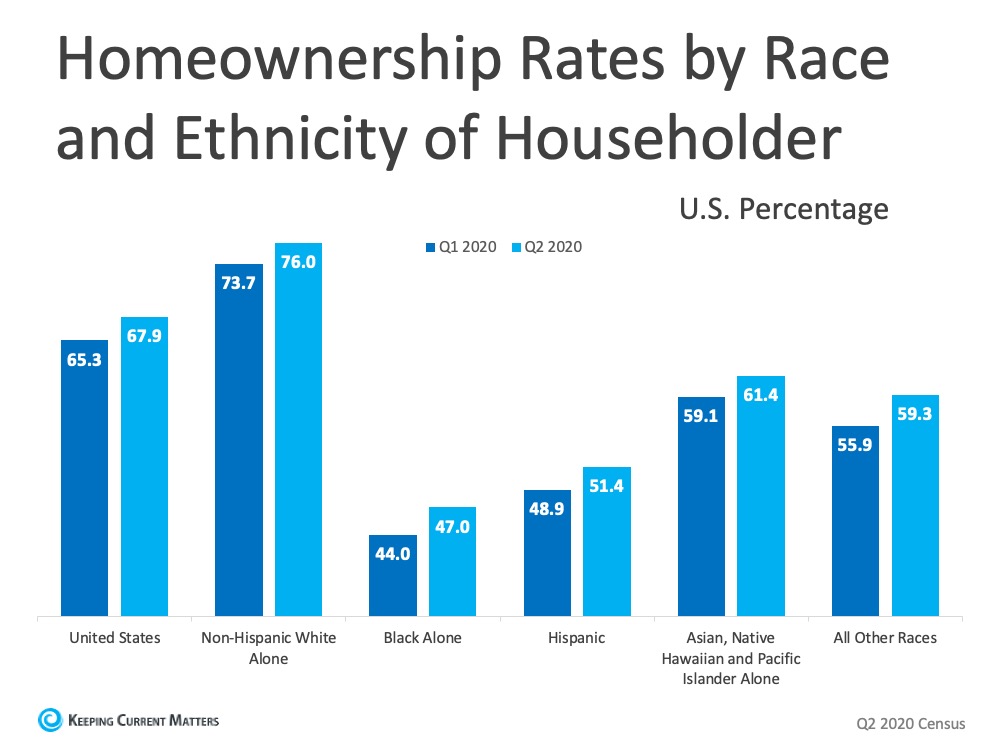 There are many reasons why the homeownership rate in this country is rising, and one of the key factors is historically-low mortgage rates. Rates hovering at all-time lows are helping to drive affordability and enabling more potential homeowners to enter the market today. According to Ralph McLaughlin, Chief Economist for Haus:
"Mortgage rates are the icing on the cake for households that were thinking about buying…They found an unexpected opportunity during the worst economic downturn America has seen since the Great Depression."
In addition, many potential homebuyers have been using their time this year to search for homes that offer more space than their current rental apartments. Many of these homebuyers are younger and, as noted by Odeta Kushi, Deputy Chief Economist at First American, are the buyers driving the homeownership rate in an upward direction:
"Big jump in the homeownership rate today, mostly driven by younger households. We saw a spike in the number of owners, and a decline in the number of renters. This is the highest rate of homeownership since 2008."
This growth is outstanding news for the housing market and for those who have recently found their new homes. If homeownership is on your shortlist this year, maybe now is a great time to meet with a real estate professional to evaluate your current situation. Perhaps historically low mortgage rates can help you to become a homeowner too.
Bottom Line
If you're thinking of buying a home this year, contact a local real estate professional today to take your dream one step closer to reality.