Book Recommendation: Masked Prey by John Sandford
Masked Prey (2020) is the latest Lucas Davenport novel (#30 in this series), as he investigates a vitriolic blog that seems to be targeting the children of U.S. politicians, by The New York Times bestselling American author John Sandford. I enjoyed this novel and recommend this series for your reading list. Click on the links to learn more about the author and his many books.
Lucas Davenport investigates a vitriolic blog that seems to be targeting the children of U.S. politicians in the latest thriller by #1 New York Times-bestselling author John Sandford.
The daughter of a U.S. Senator is monitoring her social media presence when she finds a picture of herself on a strange blog. And there are other pictures... of the children of other influential Washington politicians, walking or standing outside their schools, each identified by name. Surrounding the photos are texts of vicious political rants from a motley variety of radical groups.
It's obviously alarming — is there an unstable extremist tracking the loved ones of powerful politicians with deadly intent? But when the FBI is called in, there isn't much the feds can do. The anonymous photographer can't be pinned down to one location or IP address, and more importantly, at least to the paper-processing bureaucrats, no crime has actually been committed. With nowhere else to turn, influential Senators decide to call in someone who can operate outside the FBI's constraints: Lucas Davenport.
John Sandford is the pseudonym of John Roswell Camp, an American author and journalist. Camp won the Pulitzer Prize in journalism in 1986, and was one of four finalists for the prize in 1980. He also was the winner of the Distinguished Writing Award of the American Society of Newspaper Editors for 1985.
Camp is the author of forty published novels, all of which have appeared, in one format or another, on the New York Times best-seller lists. He is also the co-author of three young-adult books in the Singular Menace series, with Michele Cook, and co-author of the science-fiction thriller Saturn Run with Ctein.
He is the principal financial backer of the Beth-Shean Valley Archaeological Project in the Jordan River Valley of Israel, with a website at www.rehov.org. A major show of the expedition's findings is currently being held at the Israel Museum in Jerusalem.
Camp was born February 23, 1944, in Cedar Rapids, Iowa. His maternal grandparents were immigrants from Lithuania and he spent many of his early years living on, or visiting, their rural acreage, with the traditional "three-holer," subsistence gardens, a variety of farm animals and fruit trees, and haying in the summers.
He attended Cedar Rapids Catholic and public schools, graduating from Washington Senior High School in 1962. He received a bachelor's degree in American Studies in 1966, and a master's degree in journalism in 1971, both from the University of Iowa. Between his two stints at the University of Iowa, he served two years in the U.S. Army in Korea with the 4th U.S. Army Missile Command.
Camp was married to Susan Lee Jones in 1966, and has two children, Roswell Camp and Emily Curtis, and three grandchildren, Benjamin, Daniel and Gabriel Curtis. His wife, Susan, died of metastasized breast cancer in May, 2007.
In October, 2013, he married Michele Cook, a journalist and screenwriter. They currently have homes in Santa Fe, New Mexico and the countryside near Hayward, Wisconsin. In addition to co-authoring the three books in the Singular Menace series, Cook has done the initial editing of all the Sandford books since 2010.
Camp's journalism career began as an Army reporter (he is included in the 'Hall of Fame' at the Defense Information School at Fort Meade, Maryland.) After getting out of the Army, he then worked as a reporter for the Cape Girardeau, Missouri, Southeast Missourian for a year, covering such stories as the Cairo, Ilinois, race riots.
He was a reporter and an editor at The Miami Herald from 1971-1978, and a reporter and columnist for the St. Paul Pioneer Press from 1978-1990. He continues to do occasional journalism, and was embedded with the 2-147 Air Assault Battalion during the Iraq War, and covered the 2008 Republican National Convention in St. Paul.
In addition to archaeology, he is deeply interested in art (painting) and photography. He occasionally writes online articles on both. He enjoys reading history. He is interested in a number of outdoor sports, including fishing, canoeing, and skiing. He has, on occasion, both sailed and SCUBA-dived. In 2010, he was thrown from a horse in the hills above Hollywood, California, and spent three months limping around and cursing horses. He is a golfer. He listens to a lot of Texas-based country music, and thinks the world would be a better place if everybody listened to Guy Clark, Ray Wylie Hubbard, Billy Joe Shaver, Terry Allen, Waylon and Willie, and those guys.
Goodreads Review of Masked Prey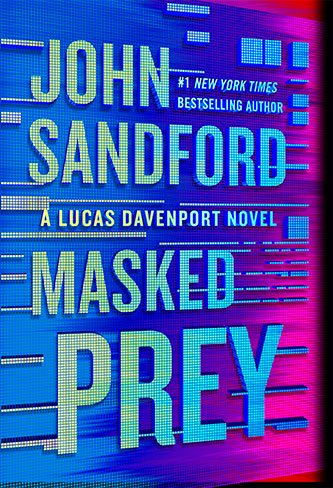 Lily, Kentlands Photowalk, Gaithersburg, Maryland, USA IMG 4732
Canon PowerShot G11 Camera
Photograph by Roy Kelley
Roy and Dolores Kelley Photographs