June Eco Tip Of The Month


In my April Eco Tip Of The Month I showed you how you can help cut down on petroleum oil derived products in your home by switching your laundry detergent from an oil base to a vegetable oil base laundry detergent. If everyone just switched one bottle of detergent we would save 233,000 barrels of oil each year. That is enough to heat and cool 13,400 homes for a whole year.

In May Eco Tip Of The Month we talked about how to save even more petroleum oil by switching the dishwashing detergent in your household to a vegetable base liquid dish soap. Just by switching one bottle each we would save 81,000 barrels of oil.

You would be surprised of all the products that contain petroleum based ingredients.

June Eco Tip Of The Month- Stop using Mineral oil based skin care products.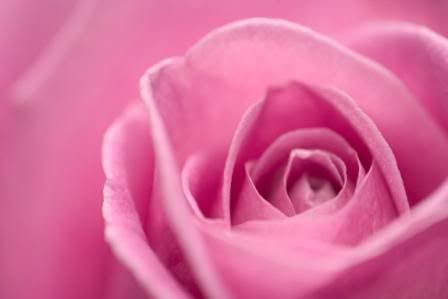 Mineral oil is nothing more than refined petroleum oil. While there is not enough evidence to say for a surety that by using mineral oil on your skin causes cancer it is known that Petroleum is a cancer causing agent.

But worse than that, mineral oil clogs your pores. Mineral oil is a thick base product that when you apply it to your skin it creates a barrier so that nutrients can not get into your pores and your skin can not do its' job of releasing toxins. Basically, your skin is suffocating. Skin needs to breathe, the pores need to be free to do their job.

If you want to use mineral oil you can go to your local drug store and buy a gallon for just over $1.00. Skin care companies use mineral oil in their products because it is cheap. Now when you go and buy an herbal skin care product paying a lot of money for the Vitamins and herbs they added to the product but it is in a mineral oil base, well, none of those things you are paying for are even getting into your skin because the mineral oil blocks their absorption.

Almost all the skin care products on the market contain mineral oil. Choose products that have pure essential oils and vegetable derived oils. I do not suggest purely organic products because most of them mold very easily which can cause botulism. A safe amount of preservative is 1%. This has proven to be safe to humans. This preservative prevents the nasty bacteria to grow in your skin care products. Products with 1% preservative have about a 2 year shelf life. Most products you buy in the department stores are formulated with so many preservatives so that they can have a very long shelf life.

After much research several years ago I chose to use the Arbonne International Skin Care products. I liked them so much I chose to buy them wholesale and then I signed up all my friends and agents I worked with and after a few years I realized I had a part time business. I have a website that I created about a year and a half ago that tells you all about the benefits of using all natural skin care products and dealing with skin care issues such as Rosacea, Acne and Eczema. You can tell me what you think of my site. It still needs work but I have of course been busy with my coaching and short sales!
I also have an official Arbonne website that anyone can go to place orders on. If you would like me to send you any samples just email me. I use their all natural anti aging skin care line that has kept my skin looking youthful and wrinkle free (mostly) without any surgery or dangerous ingredients.

My favorite skin care line is the Arbonne Baby Line. This is the product that relieved the awful pain my son was going through from his eczema. He is now eczema free. I have people all over the world on this baby line from babies to adults who suffer from Ezcema. The wash is naturally tear free. The most disgusting thing that I found out about was that the 'tear free' products they sell you in the stores is actually so full of harsh chemicals that they add an eye desensitizer to the product so that it 'numbs' your baby's eyes! How disgusting is that! The Arbonne baby wash is made from natural botanicals that are naturally tear free! They don't have to add any chemicals to keep your baby from crying!

I can just imagine how much petroleum oil we can save by not using any skin care products that contain mineral oil. Just one more way to cut down on oil consumption! Every little bit helps.



Contact Nestor Gasset and Katerina Gasset, CIPS, Realtors®, International Properties and Investments, Inc. Licensed Realtors® in Florida at 561-753-0135 to list your property for sale or to purchase a property in Wellington, Royal Palm Beach, Loxahatchee, Lake Worth, Hypoluxo Island, Lantana, West Palm Beach and the rest of Palm Beach County Florida and Port St Lucie Florida. We are accepting referrals.
Call us today at 561.753.0135 or Toll Free 800.444.3316. Contact us by email if you prefer by clicking on email me on the right side of this page under our profile.
To view all the Wellington Florida Luxury Homes For Sale Click here and then click on Search For Homes We know Palm Beach County and will help you get your home Sold if you need to Sell your home and help you buy your Wellington Home or Land ; call us today.
Disclaimer:The information provided herein is supplied by several sources and is subject to change without notice. Wellington Homes Blog does not guarantee or is any way responsible for its accuracy, and provides said information without warranties of any kind, either express or implied. Entries on Wellington Homes Blog represent the opinions and ideas of the author(s). Wellington Homes Blog does not express the views of International Properties and Investments, Inc or those of the broker.
P.S. If you are listing your home as a short sale in Palm Beach County Florida and Port St Lucie Florida make sure you hire an agent who knows how to do short sales and has the experience to get the job done. We are doing successful short sale packages. Call us at 561-753-0135 to find out more about Palm Beach County Short Sales and Port St Lucie Short Sales.
Copyright © 2008 By Katerina Gasset, All Rights Reserved.*June Eco Tip Of The Month*